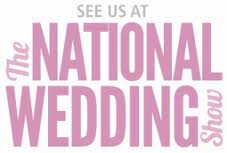 Press Release: Introducing the showstopping centrepiece for any wedding
Carousel Lights designs and produces a range of vintage lights, all of which are inspired by iconic fairground rides from the past. It is now entering the wedding market and is proud to be associated with The National Wedding Show.
Each style of light can be purchased in a wide range of shapes including letters, numbers, hearts, stars and arrows. The illuminated words "MR & MRS" or "JUST MARRIED" look stunning as centrepieces to weddings and the lights can be personalised with initials and words such as "TOM & SALLY". Alternatively, a large illuminated heart acts as a jaw-dropping backdrop for photographs or can be used to hold a menu or table plan within it.
Carousel Lights also undertakes custom work where virtually anything is possible. Whilst the company has it's own proprietary typeface in Art Deco style, lights can be manufactured in the shape of other typefaces and can be produced in a range of materials from steel to aluminium and dibond. The materials can be left in their original look and feel, aged with a rust effect and powdercoated to match any pantone or RAL colour. Lights of any size can be produced.
Dan Lloyd, Founding Director of Carousel Lights comments "It's even possible to replicate handwriting in neon and produce a personalised light in the style of a Loveheart sweet with "Marry Me" written in your fiancées own handwriting. This would make for the most memorable and impactful proposal experience imaginable!"
The current styles of light are:
Waltzer is an art deco style using polished steel and Mason Ayres Red to match Thurston & Lakin's original Waltzer ride.
Helter Skelter has the look of a light that's been exposed to the elements for many years with the lamps being protected by a rust-effect steel surround.
Dodgem is the most gregarious style of light in the range, combining luminous fairground cabochon lights with neon, all sitting on a polished stainless steel base.
Satellite consists of opaque lamps that sit proud on a brushed stainless steel base.
Custom lights are also available. We work with a wide range of materials such as steel, aluminium and dibond which can be left in their natural finish or painted to match RAL's and pantones. We also work with various lamps including the traditional fairground 'cabochons' through to incandescent and modern LED's.
– END –
Notes to editors:
For more information please contact:
Dan Lloyd
07765 484442
Information on Carousel Lights
Carousel Lights Ltd designs and creates fairground inspired vintage lights. Incorporating the very best of British design and manufacturing, each style of light draws inspiration from a different iconic fairground ride and is available in various letters, numbers and shapes. The lights are perfectly suited to be used as dramatic wall-mounted features and are ideal for corporate events, weddings or to add something really unusual to your home. The company is run by its founders Ben Reynolds, Rebecca Reynolds and Dan Lloyd. For more information visit www.CarouselLights.com High resolution images are available on request.