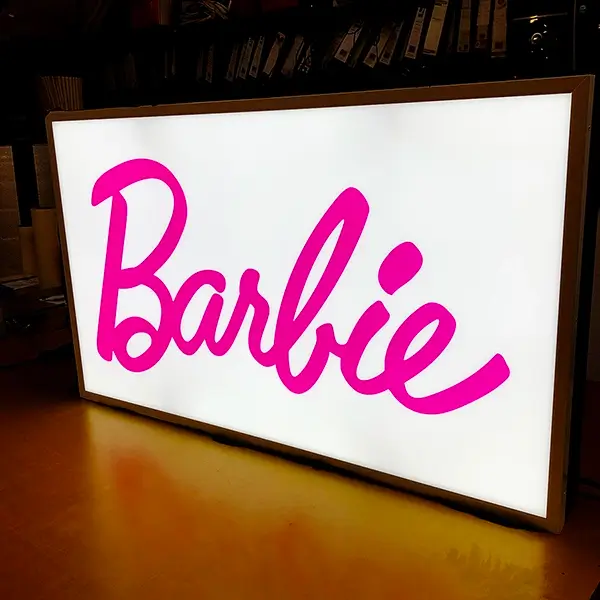 Come on Barbie, let's activate the brand party!
The new Barbie movie with Ryan Gosling as Ken and Margot Robbie in the title role is about to be released and we can't wait! Can you believe that at 64 years old, her image is as strong and she's as loved as she's ever been? We all know to expect positivity, sincerity, fantastic flamboyant all-in outfits and PINK! Who doesn't want that at a party?!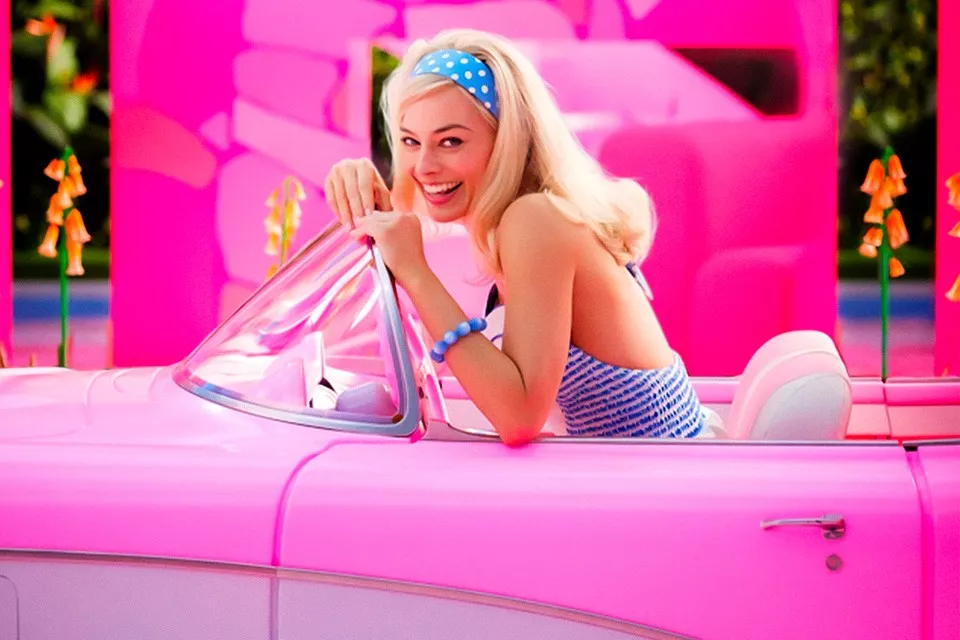 So how do we know what to expect? Well it's all about the Barbie brand and bringing that message to a passionate audience. Here at Carousel Lights, brand activation signage, brand signs and logo lights are what we do. We're going to look into how brand signage, such as the barbie lightbox that we produced, can help with your brand activation projects, but beforehand, how on earth did Barbie hit her 64th birthday so quickly?! Blink and you miss it right?
What's the history of Barbie?
Barbie was invented by Ruth Handler, co-founder of Mattel, one of the world's largest toy manufacturing companies. The idea for Barbie came to Ruth Handler while observing her daughter, Barbara, playing with paper dolls and imagining adult roles for them. She recognised that there was a gap in the market for a three-dimensional adult doll that would allow girls to imagine themselves as grown-ups.
In 1956, Ruth Handler visited Germany and came across a doll called Bild Lilli, which was based on a comic strip character. Lilli was a fashion doll aimed at adult men but had gained popularity among young girls. Ruth Handler was inspired by Lilli's adult appearance and realised that a similar concept could be successful in the United States.
Upon returning to the United States, Ruth Handler, along with her husband Elliot and their business partner Harold "Matt" Matson, started working on creating a new doll. They enlisted the help of engineer Jack Ryan to design the doll, and the first Barbie prototype was created in 1958.
Barbie made her official debut at the American International Toy Fair in New York on March 9, 1959.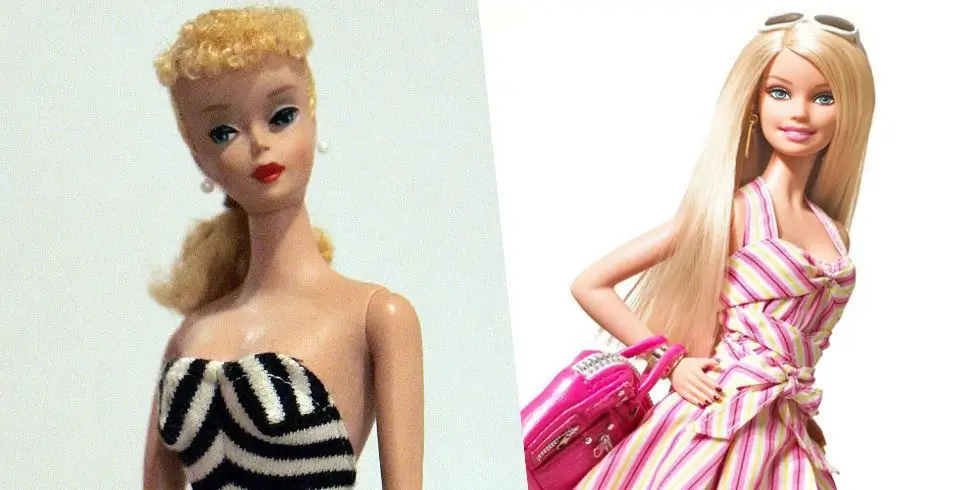 Barbie brand activation signage
We've been privileged to work with Mattel to create a logo light for Barbie – a Barbie lightbox – and this one was as simple and effective as it gets. A Barbie lightbox which shouts out the Barbie brand as clear as day. Companies love this kind of brand lighting as it's cost effective and perfectly illuminates even the most intricate logo. The process for creating the barbie lightbox was simple – we used extruded steel for the lightbox and powdercoated it satin black. We then placed an opal acrylic face over the box and applied a hot-pink barbie vinyl onto the lightbox which was illuminated from within with energy-efficient LEDs. Stunning right.
The best signage types for brand activation
Coca-Cola is another iconic brand that we've worked with and another who like's a party!  They wanted brand signage for behind their flagship store in London's Covent Garden so we created this more complicated logo light for them. It's a fret cut box mount with our Ultra LED illumination pushed through, and takes design inspiration from Coca-Cola's famous sign in Piccadilly Circus.
Ultra can also be used as a stand alone material as you see in Dua Lipa's logo light, It will dim, change colour,  flash and animate either via a simple remote for home use, or via DMX in this case where it's programmed to work with the music. It can be produced to replicate all sorts of fonts and insignias and is generally all singing all dancing  – just like Barbie herself!
Neon Ultra® is the LED version of real neon and perhaps the most popular form of party brand lighting. It's style immediately invokes a retro, party vibe and, being non-fragile and having all the same animation qualities of Ultra, it's perfect for a big bash. These logo lights we did for Winter Wonderland were produced in Neon Ultra® and we're sure Barbie is there in her ski gear somewhere, enjoying the Apres-Ski!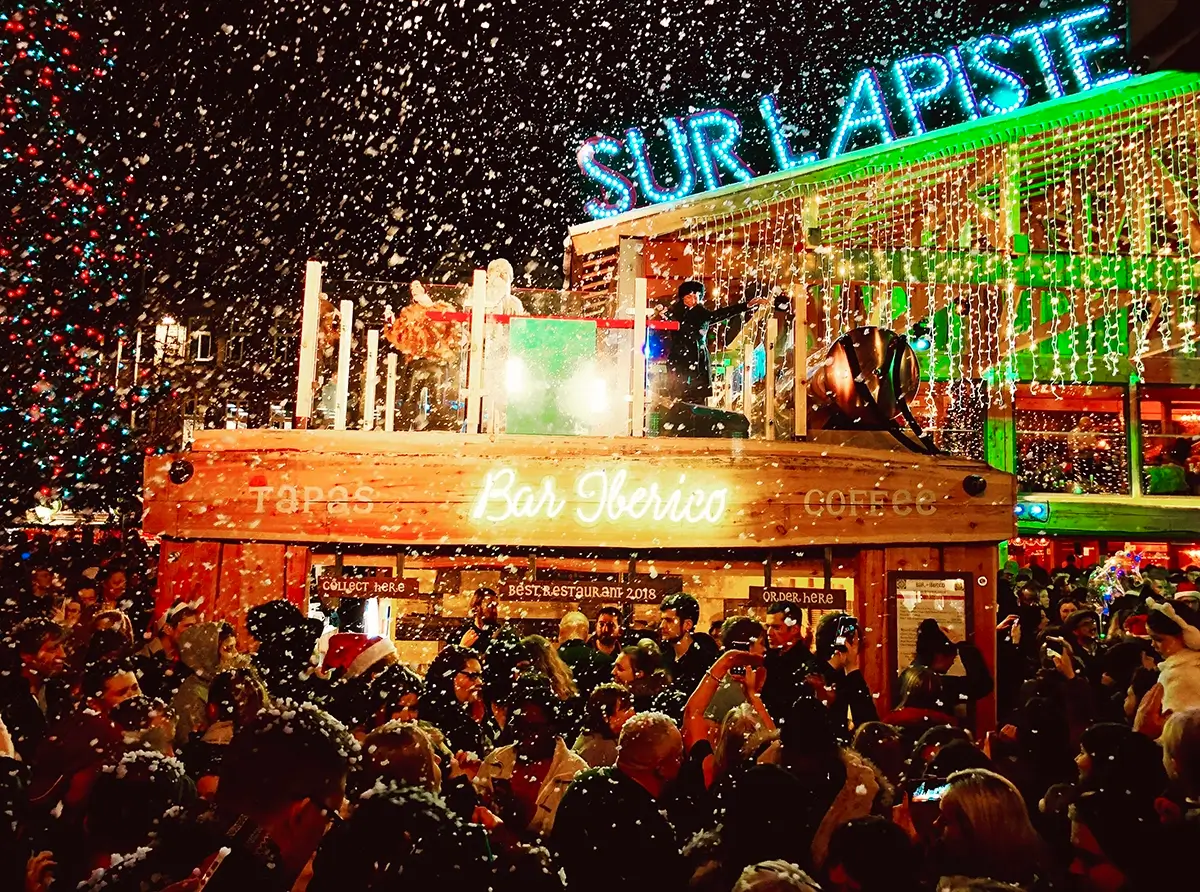 We bet Barbie would love a Kitchen Disco! This fairground light we did for Sophie Ellis-Bextor who asked us to bring her tattoo to life. It became the symbol of her kitchen disco during lock down and even featured on the cover of her book of the same name. Not quite a logo light as we know it, but a great example of the power of lighting being so eye catching and memorable that it becomes it's own brand in itself.
Paramount + Brand Activation Signage
Another particularly exciting brand activation project for the film and television industry that we were appointed to produce was all of the signage for was the launch of the Paramount + TV channel here in the UK. The team at Viacom wanted to use some of their highest profile shows to activate the launch of the brand, asking us to create brand activation signage for some of their most famous titles including Start Trek Strange New Worlds, 1883, The First Lady, Mayor of Kingstown and Queen of the Universe.
We produced each title logo in our famous Neon SuperFlex which is an extremely cost-effective way of bring brands to life in a high-impact manner.
If you work in the Television or Film industry – or indeed and other industry – and you'd like help with your brand activation projects then feel free to ask us for advice.