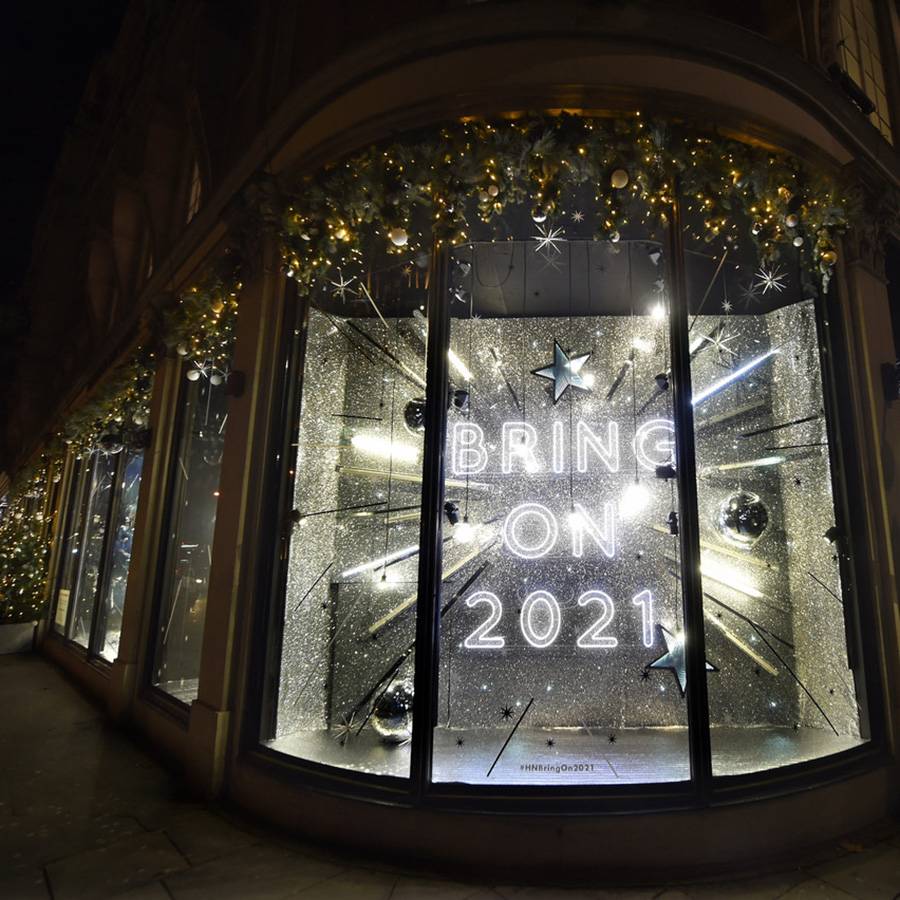 Harvey Nichols appoints Carousel Lights to illuminate Christmas Windows
Harvey Nichols, the iconic British retail store, has captured the mood of the nation with their stunning Christmas Window displays. They've unveiled their 2020 design scheme in each of their UK stores. 'BAH HUMBUG – Bring on 2021' a campaign which is no doubt destined to become an era-defining illumination.
Carousel Lights' Neon SuperFlex product was used to illuminate all of the letters and spell out 'BAH HUMBUG' & 'Bring on 2021'.
As an energy-efficient faux neon product, Neon SuperFlex comprises of LEDs and is an eco-friendly light source. With a very quick turn-around required to hit deadlines, and with the second round of lockdown restrictions coming into play half way during the manufacturing process, it made working with a UK manufacturer and supplier even more important than ever.
Carousel Lights have also recently been recognised by The Rt Hon Rishi Sunak MP, Chancellor of the Exchequer and The Rt Hon Alok Sharma MP, Secretary of State for Business, Energy and Industrial Strategy, for the work they have done to support the UK economy through this turbulent year and the work they have done for Harvey Nichols this Christmas is a great example of British businesses coming together to support one another and the broader U.K. economy.
Janet Wardley, Head of Visual Display at Harvey Nichols said:
With the landscape moving so fast, our decisions had to be made closer to the time to ensure our windows encapsulated the current mood with Harvey Nichols' sense of humour. As such, it was vital that we worked with a company that produced high-quality work and could turn things round very quickly, to bring our ideas to life in a short timeframe. And Carousel Lights fit the bill perfectly.
Ben Reynolds, Founder and Director of Carousel Lights added "As a British brand whose lights are designed and produced in the UK, we were honoured that Harvey Nichols appointed Carousel Lights for their all-important Christmas window illuminations. At a time when trust, both in terms of quality and reliability, are more important than ever, we loved working on this brilliant project with such an influential and recognised high street brand."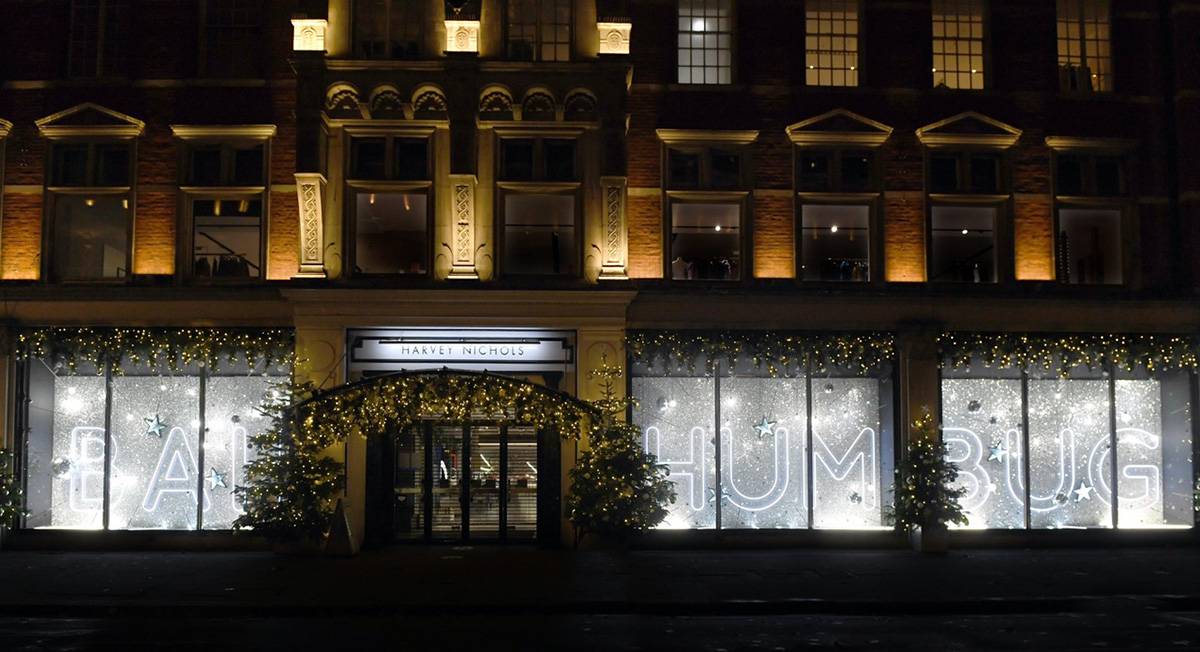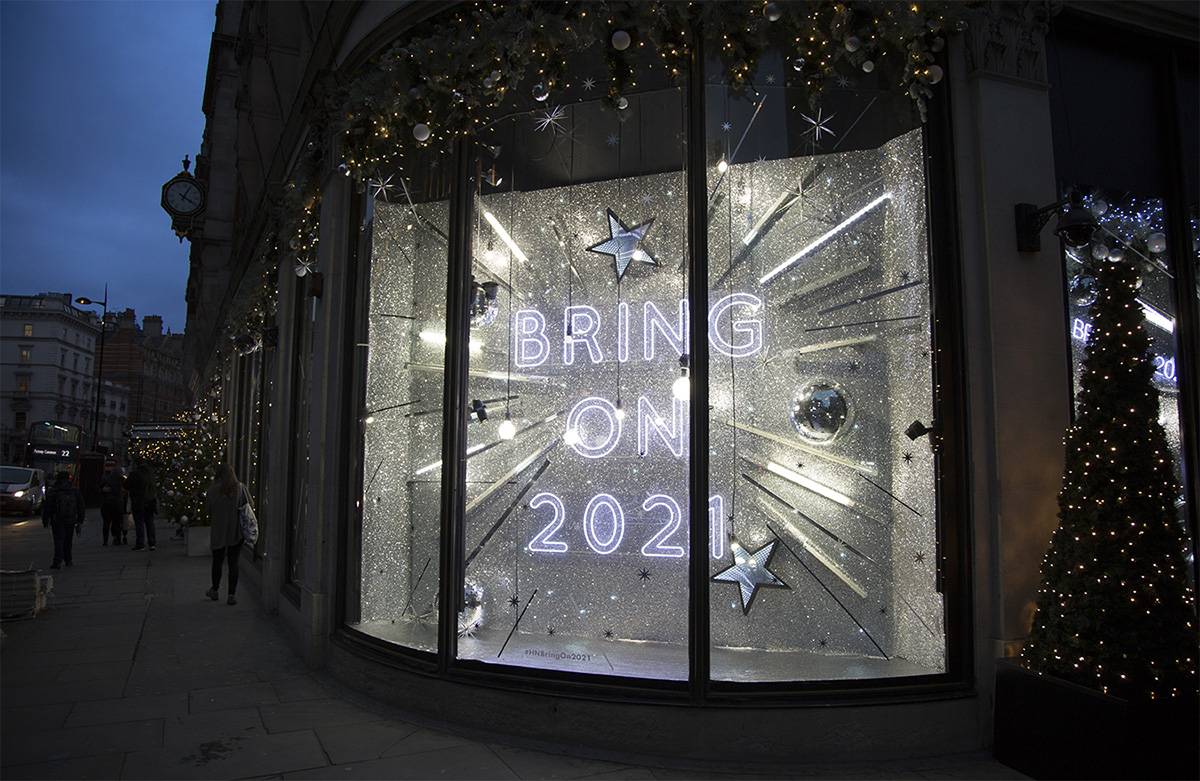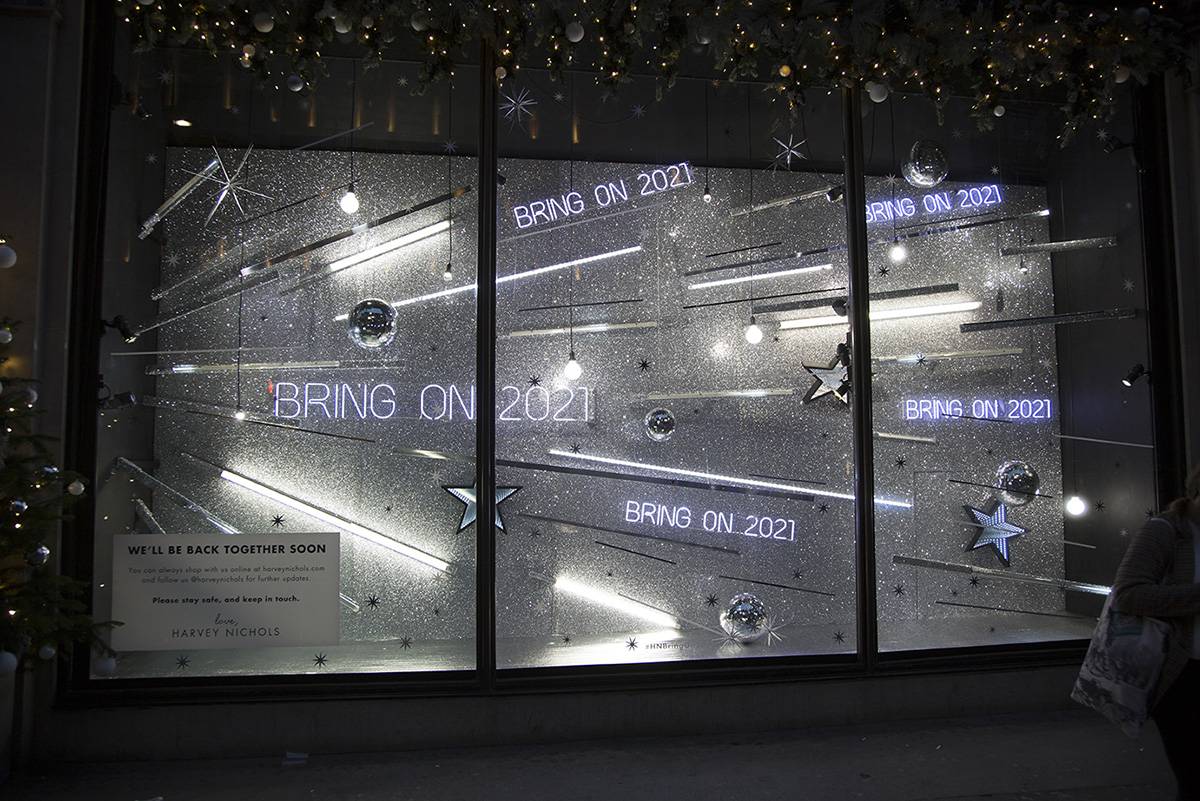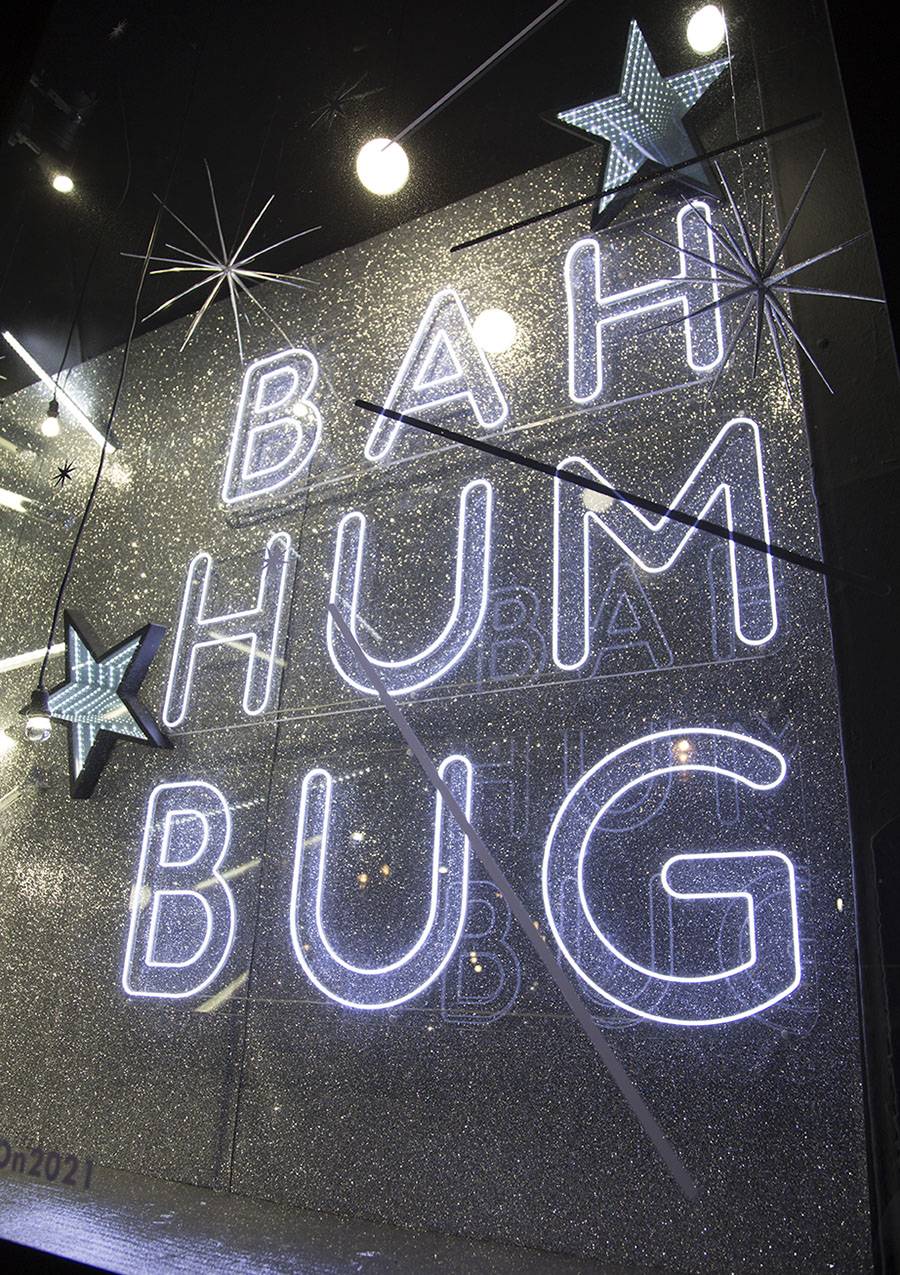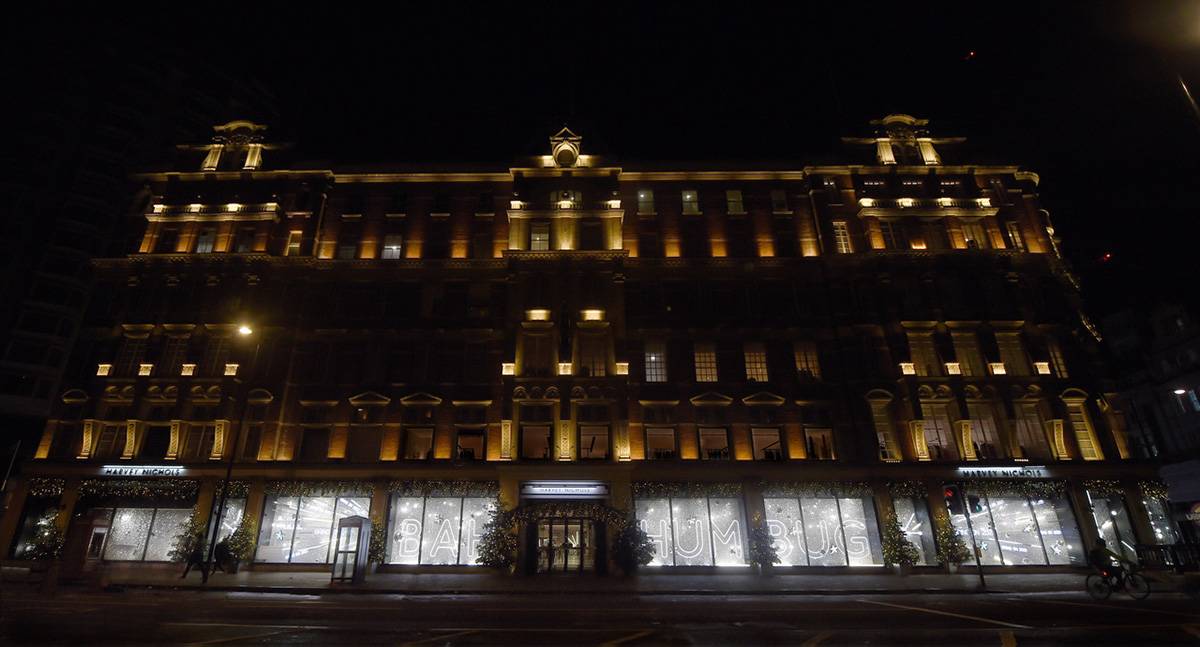 Carousel Lights
Carousel Lights are a multi award-winning family-owned British brand that design and produce decorative lighting and signage for some of the World's most famous brands and celebrities.
Please visit CarouselLights.com for more information.
Harvey Nichols
Harvey Nichols is the world's leading luxury retailer, renowned for its exclusive edit of the most prestigious brands across womenswear, menswear, accessories, beauty, food and wine.
Founded in 1831, Harvey Nichols today has stores in London, Birmingham, Manchester, Leeds, Edinburgh, Bristol and a dedicated beauty store, Beauty Bazaar, Harvey Nichols, in Liverpool. Internationally, Harvey Nichols has stores in Dublin in the Republic of Ireland and Riyadh, Hong Kong, Dubai, Istanbul, Kuwait and Doha.
Please visit harveynichols.com for more information.
Press contacts
For more information, please contact:
Ben Reynolds, Carousel Lights – 07944 654349, [email protected]
Cora Barclay, Harvey Nichols – 020 7201 8701, [email protected]