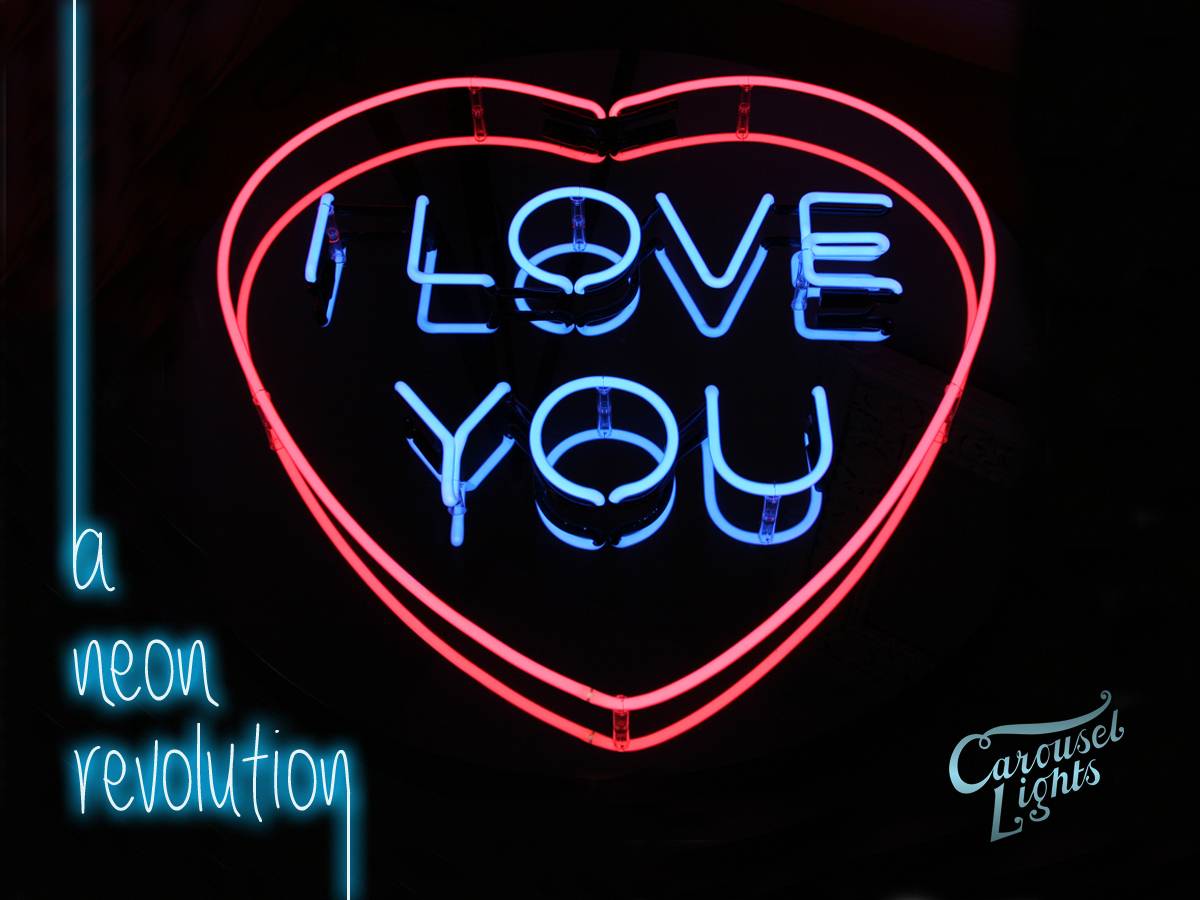 Press Release: Carousel Lights starts a neon revolution
Carousel Lights is showcasing a new and totally unique service on Kickstarter, the crowdfunding website, that means you'll soon be able to design your own neon light.  Through their website you'll be able to choose colours and fonts or even upload your own design, and only two weeks later get your hands on your very own personalised neon light.
Dan Lloyd from Carousel Lights says 'so many people have contacted us wanting personalised lights, so we've decided to make it easier and cheaper to own one with a groundbreaking neon design service'.
From February next year you'll be able to create a beautiful personalised neon light for yourself, your company or as an amazing gift in a few simple steps.  You will be able to type the words you want in neon, the colour of your neon, a chosen font and the colour of the metal base that the neon is mounted on.  Or you could even upload your own design.
Carousel Lights expect a surge of interest in this new way of designing and creating a really unique talking point for homes, businesses and events.  For more information visit their project page on Kickstarter or their website CarouselLights.com
– END –
Notes to editors:
For more information or for high resolution images please contact:
Ben Reynolds or Dan Lloyd
07944 654 349
Information on Carousel Lights
Carousel Lights Ltd designs and creates fairground inspired vintage lighting. Incorporating the very best of British design and manufacturing, their lights draw inspiration from iconic fairground rides and are available in various letters, numbers and shapes. Carousel Lights also undertakes custom projects.  Their lights are perfectly suited to be used as dramatic wall-mounted features and are ideal for corporate events, weddings or to add something really unusual to your home. The company is run by its founders Ben Reynolds, Rebecca Reynolds and Dan Lloyd. For more information visit www.CarouselLights.com