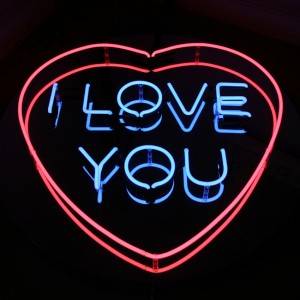 Press Release: Carousel Lights leads carnival charge unveiling dodgem
Fairground and carnival themed weddings are emerging as the fastest growing and most exciting trend to hit the wedding market in years.  Carousel Lights, makers of fairground inspired vintage lighting, are leading the way with a new highly personalisable neon light called Dodgem.  They are unveiling it for the first time at the National Wedding Show adding to their already dazzling array of creative lights.
Carousel Lights designs and produces a range of vintage lights, all inspired by iconic fairground rides from the past.  Flamboyant 'Dodgem', Art Deco 'Waltzer', vintage 'Helter Skelter', and classic 'Satellite' are four distinct styles of light that can be fashioned into letters, numbers and shapes.  The illuminated words "JUST MARRIED" look stunning as a centerpiece for a wedding, or a large illuminated heart acts as a jaw-dropping backdrop for photographs.
Carousel Lights' most recently launched style, Dodgem, now makes it possible to replicate a loved-one's handwriting in neon as part of a lighting feature, taking personalisation of wedding lighting to the next level.
Ben Reynolds, Director at Carousel Lights comments "We're absolutely delighted that so many couples are asking for magical fairground lighting to be a part of their big day.  Showcasing Dodgem for the first time is an incredibly exciting next step in helping to create unforgettable weddings, stunning photos and memories that will last a lifetime."
The modern fairground has been providing thrills ever since a steam-powered carousel ride made its debut in the mid 19th century.  150 years later, as a groundswell of enthusiasm for vintage inspiration grips the wedding market, Carousel Lights' innovative range of stunning carnival lighting is continuing to thrill.
Carousel Lights' current styles of light are:
Waltzer is an art deco style using polished steel and Mason Ayres Red to match Thurston & Lakin's original Waltzer ride.
Helter Skelter has the look of a light that's been exposed to the elements for many years with the lamps being protected by a rust-effect steel surround.
Dodgem is the most gregarious style of light in the range, combining luminous fairground cabochon lights with neon, all sitting on a polished stainless steel base.
Satellite consists of opaque lamps that sit proud on a brushed stainless steel base.
Custom lights are also available in a wide range of materials and lighting styles.
– END –
 Notes to editors:
For more information please contact:
Ben Reynolds or Dan Lloyd
07944 654 349
Information on Carousel Lights
Carousel Lights Ltd designs and creates fairground inspired vintage lights. Incorporating the very best of British design and manufacturing, each style of light draws inspiration from a different iconic fairground ride and is available in various letters, numbers and shapes. The lights are perfectly suited to be used as dramatic wall-mounted features and are ideal for corporate events, weddings or to add something really unusual to your home. The company is run by its founders Ben Reynolds, Rebecca Reynolds and Dan Lloyd. For more information visit www.CarouselLights.com