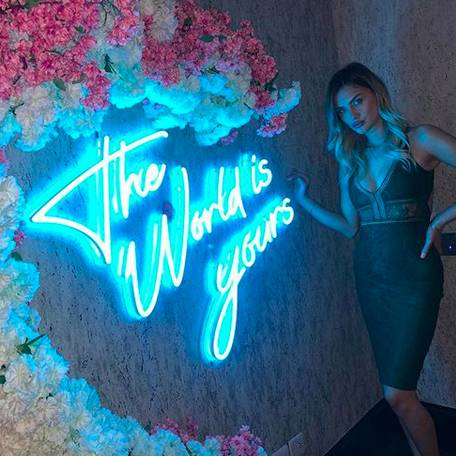 Top tips for Flowerwall Selfies!
Being renowned for our #SelfieLights, we're often asked to design and produce them for Flower Walls. With a lot of expertise behind us, we thought it would be useful to share some hints and tips on creating Selfie Lights for Flowerwalls as they can be very cost-effective ways of letting your customers do your marketing but there are some pitfalls to avoid too!
TIP 1 – Keep it Compact
Think of the camera frame and the size of the selfielight compared with the size of the person. A nice long phrase over a single line sounds great on paper, but when customers stand in front of it and take a photo, you don't want the left and right of the phrase to be edited out. If you've got a long phrase then split it over several lines to keep it nice and compact to fit in the frame of the photographer.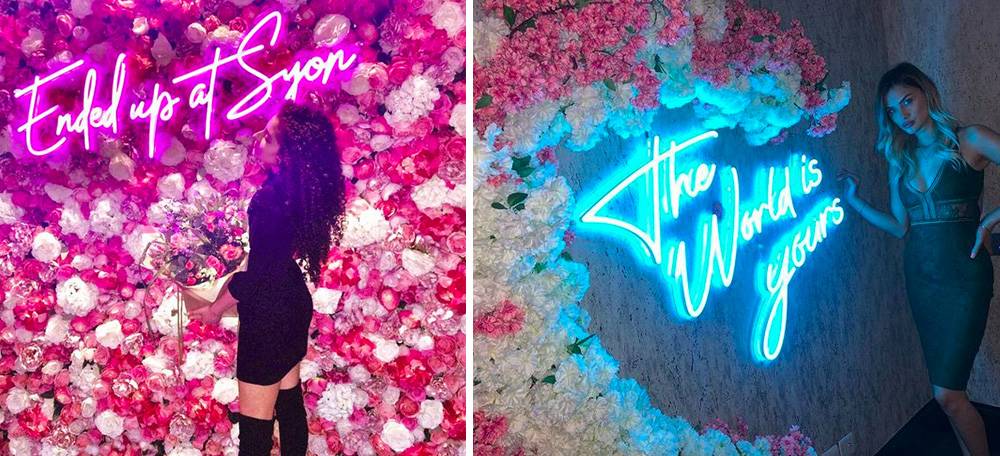 TIP 2 – It needs to be Dimmable
We've seen far too many photos where the neon selfie light would have been perfect on a flowerwall in daytime, but put it in a dimly lit hotel lobby and the brightness of the neon just washed out when taking a photo and you can't even read the text. Make sure you order a neon (or Neon Ultra®) light with a dimmer which we can advise on. You can then set the brightness of the selfie light so it perfectly matches your surrounding environment and the photos come out tip-top.
TIP 3 – Watch out for Colours
Punchy colours work well and try to avoid colours which may blend into the background. It's therefore best to avoid greens and yellows if your neon selfie light is going on a flower wall and it's wise to avoid whites (cool and warm) if your neon is going onto a plain wall. You need strong standout.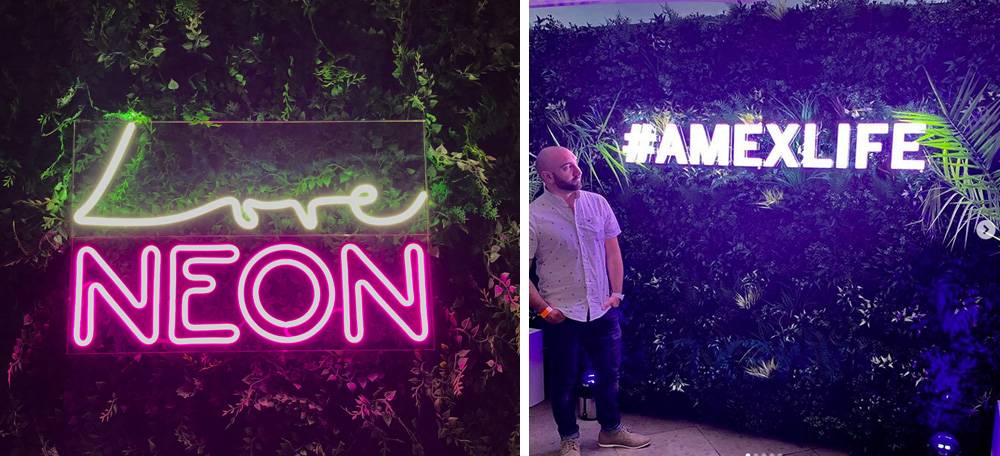 TIP 4 – Manage the Reflections
Neon is often mounted onto acrylic which is a great mounting material. It does cause reflections however, so it's worth hanging the neon on a Flower Wall and then draping extra foliage over the acrylic so as to cut out any reflections.
TIP 5 – Why should I Share it?
The phrase or design is critical. You want your neon to be shared so you need to think through why your customer would do that. Are they sharing a hashtag to try and win something? Are they sharing a phrase because it's cool and they want to be associated with it?