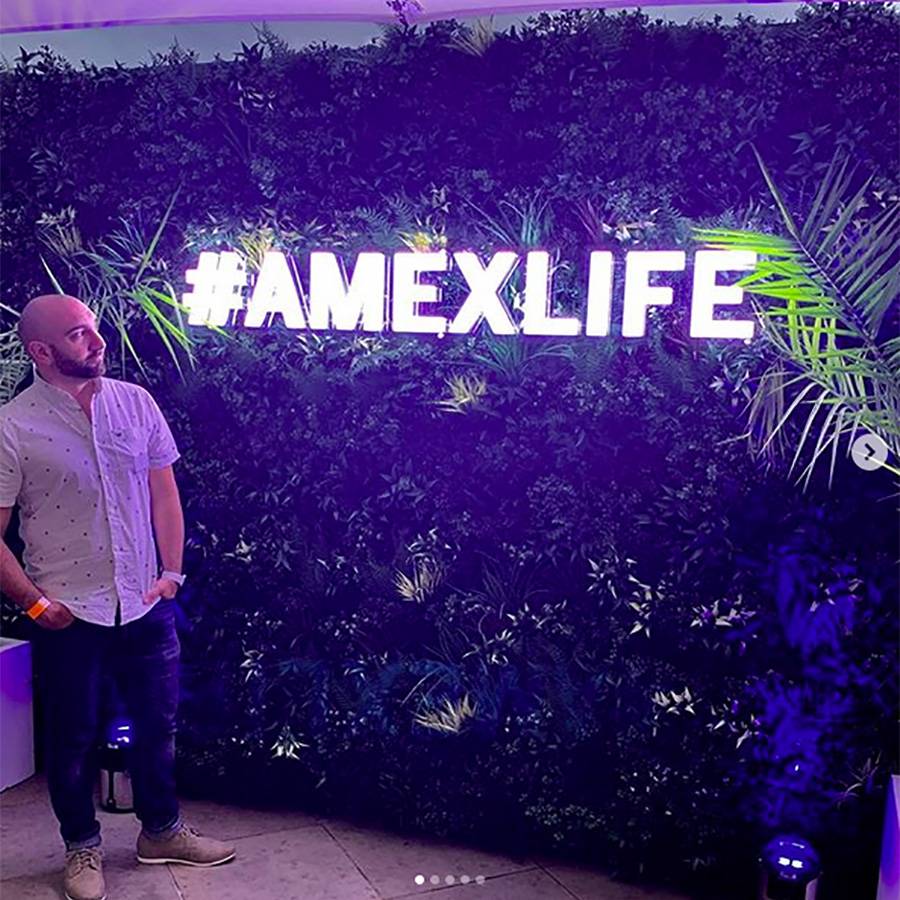 Can we make Selfie Lights? We're the experts!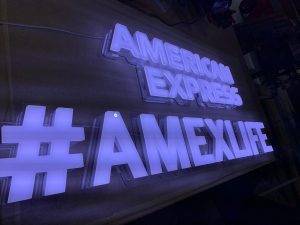 Being considered the experts in Selfie Lights and branded lights, we were recently asked to create illuminated branding for the fabulous Summer Series at Somerset House for American Express.
Key to this brief was the fact that the lights should adhere to brand guidelines and so our Ultra lights immediately sprang to mind as the perfect solution. Incorporating acrylic and LEDs, we can perfectly match the cutting profile artwork to the American Express logo. This isn't possible with lighting such as neon flex. A channel is then cut into the back of the solid opal acrylic and the acrylic is then internally illuminated, bringing the Amex brand to perfect life in light!
To fill you in on a bit of the detail, Ultra lights can match a varied strokewidth, illuminate complex and intricate designs, dim, fully animate, run off a DMX, are non-fragile and can also be IP rated for external use.
To ensure these particular lights for American Express got the most attention, they were mounted on to a gorgeous foliage wall – bang on trend. And to ensure they got the most social media attention, "#amexlife" ensured that selfies were being taken thick and fast – again bang on trend.
It's safe to say that, in this way, American Express were able to showcase their brand to a huge audience in an ultra high impact, fun and cost effective way!
Selfie lights are an extremely cost-effective way of growing your brand and helping your customers spread the word on social media. As the experts in this style of lighting, we can advise on what will and won't work, and help you grow your brand too.