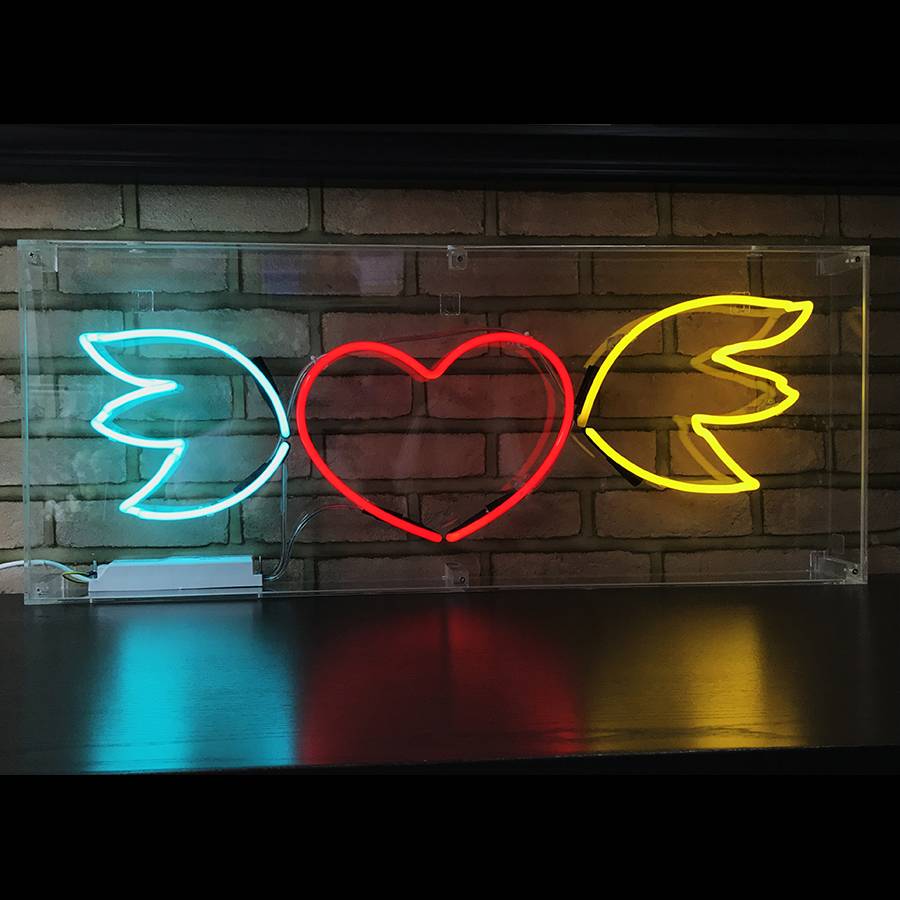 Neon Case Study: From idea to finished light
We were contacted by a London resident who had been recommended to contact Carousel Lights by a friend and previous customer of Carousel.
The client had been in Jaffa and had seen some graffiti on a wall of a heart with wings above which was written in Hebrew:
The Angels in Jaffa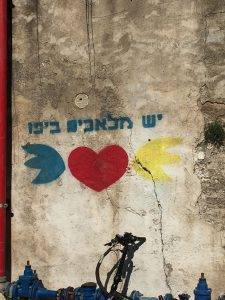 It was a simple yet striking design, so our client took a photo and on returning to the UK, contacted us and asked for our help in turning this 2D graphic illustration into a neon light for her home in London. We love a challenge like this so we set to work!
The first stage is for us to produce a graphic illustration of the design in outline form as if it were to be produced in neon. This gives a really good idea of how the design will look when produced in neon, whilst at the same time allowing us to discuss the ideal size of the neon for where it will eventually be located in the client's home. We also discuss how the neon is to be mounted, which in this case was in an exhibition grade polished acrylic box with venting holes on the top edge in order to enable any heat from the transformer to escape.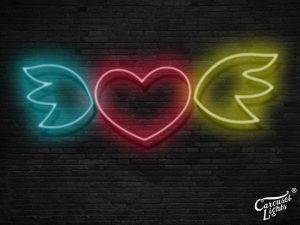 Once this has been agreed, we then proceed to produce life-size templates for the neon. We mirror-image the design and then print it out – this means that when the glass is bent by hand, the turnbacks on the glass are hidden behind the face of the design.
We also print out a lifesize front-on template which will be used to mount the glass to the acrylic.
Next stage is to start bending the glass. All of our neon is made in the UK and it can take many hours to bend the glass to the exact pattern of the design. Once finished, the electrodes are placed on the end of each section of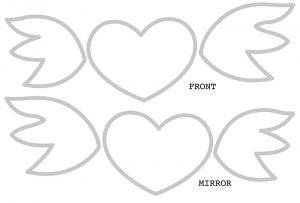 glass and it's then pumped with either Neon or Argon, depending on what colour we're trying to achieve.
Lastly, the glass is mounted to the acrylic and then it's all connected up and delivered, ending up with a beautiful neon light, that started off life as a piece of graffiti in Jaffa and ended up in a beautiful home in London. We LOVED working with this particular client – an absolute joy to deal with on a really exciting brief!