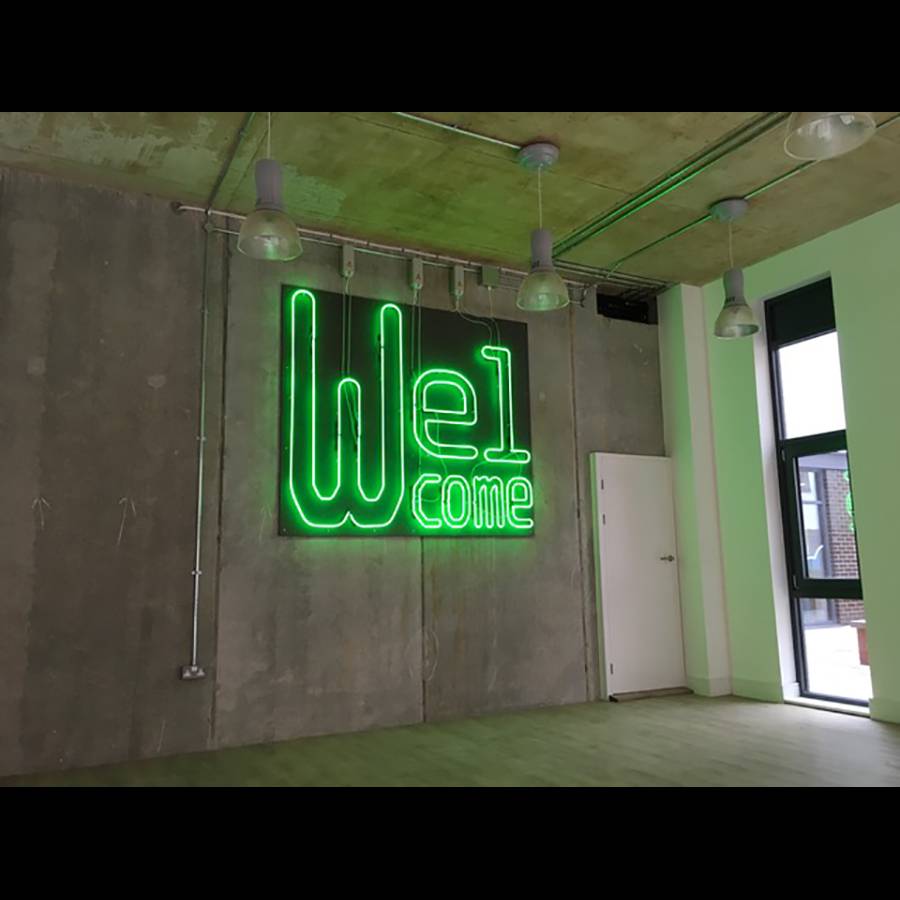 Neon Case Study: 'Welcome' Neon @ Bristol Paintworks
We were approached by Bristol Paintworks who wanted us to create a cool neon sign from a design they already had. We often work with clients who have just an initial idea, but in this instance the client already knew the design and scale that they'd like, so over to us to convert this 2D design into a 3D neon light.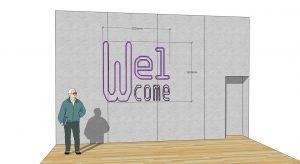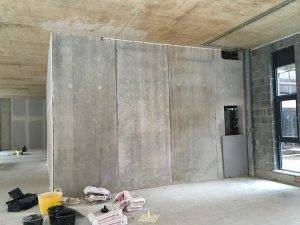 First step is to take the design and create 100% scale neon patterns to bend the glass by hand. This was then taken to Bristol along with a mounting template, and the neon mounted to a covered concrete wall. The green neon works perfectly with this type of industrial finish, especially once the Siet transformers are connected to the glass with the HT cables.
This brilliant client already had a beautiful design, so we were honored to be asked to bring it to life in green neon!