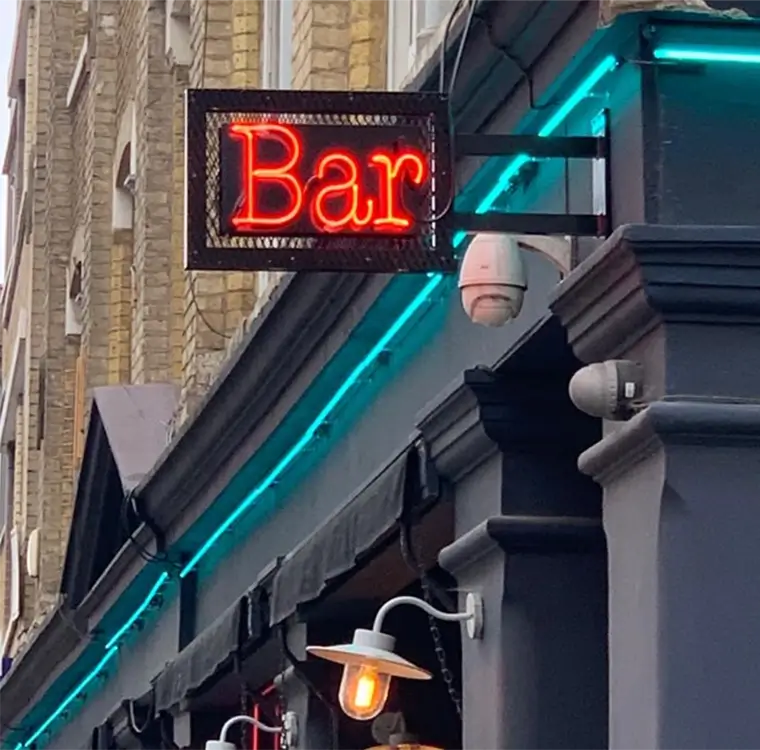 Neon Bar Signs
Many of the most famous hospitality industry brands have asked Carousel Lights to design and produce their neon bar signs. So we thought it may be beneficial to write a detailed article on what you need to consider, and questions you need to ask, when commissioning your own neon bar sign. If you think we've left anything off, then let us know and we'll add more information in!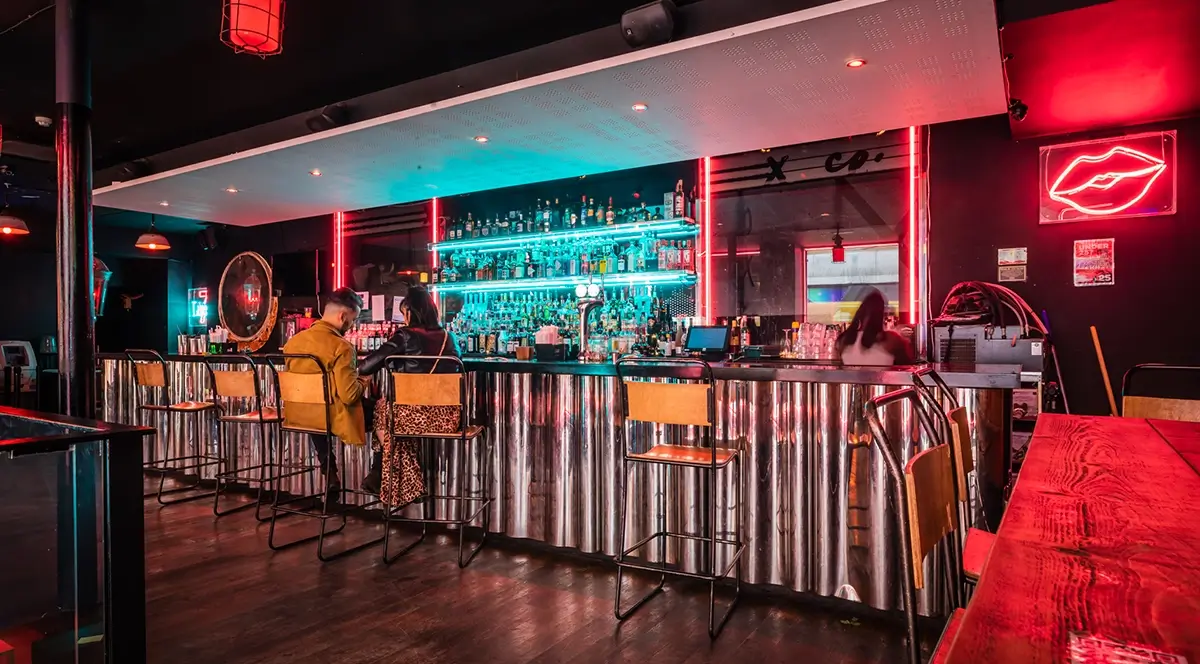 Why is everyone getting a neon sign for their bar?
You're right in that neon signs are extremely popular at the moment. From what customers are telling us, they see it as a great value way of improving the profile of their business, especially with the added opportunity that your customers will take selfies and start to do your marketing for you on the all-important socials.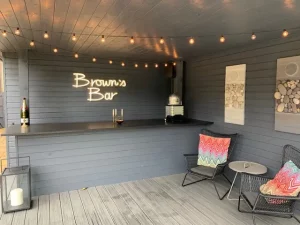 Non-illuminated custom signage is a great way of raising the profile of your brand, product and service, but nothing shouts louder than illuminated custom signage, and that's where neon bar signs are leading the way, and have done so for many years.
As can be seen in the image of Brown's Bar, combining a stylish neon bar sign with another illumination type, such as festoon, can create an absolutely stunning environment.
Make sure you ask your interior designer or fitout contractor for advice, and if they're unsure then a lighting supplier such as ourselves can help with advice.
Is it easy to commission a neon bar sign?
Yes, very. All you need to tell us is a bit of information about how you'd like it to look, and we can take it from there. We'll design your neon bar sign for you, as well as consider all of the important details such as cable length, colour and hanging mechanism.

Does my neon bar sign have to be real neon?
We're one of the UK's leading designers and suppliers of real neon bar signs, but your neon sign doesn't have to be made from real glass. We actually offer 3 options:
Real neon bar signs – the real deal. Produced from real glass and filled with Argon or Neon gas.
Neon SuperFlex bar signs – the lowest price point neon, produced from LED flex.
Neon Ultra bar signs – our premium faux neon product produced from acrylic and LEDs.
What colours are available for my neon bar sign?
Pretty much the full rainbow of colours are available across all types of neon signs, but some of the more popular colours that we're supplying to customers for their bar signage at the moment are: Cool White, Warm White, Red, Violet, Magenta, Green, Citrus Orange, SuperBlue and Gold neon., They all sound pretty cool right?!
Ok, I'd like a neon bar sign – what next?
Great! Whether you've already got a detailed design for the neon sign you want for your bar, or if you've just got an idea in your head and you'd like us to design your neon bar sign for you, we can work with both 🙂 Just head over here to contact us, and we'll get straight back to you to chat about it and then let you know the price for you specific design.
CONTACT US about your neon bar sign.
For more tips on neon signs, see our Masterguide to Neon Signs >>>