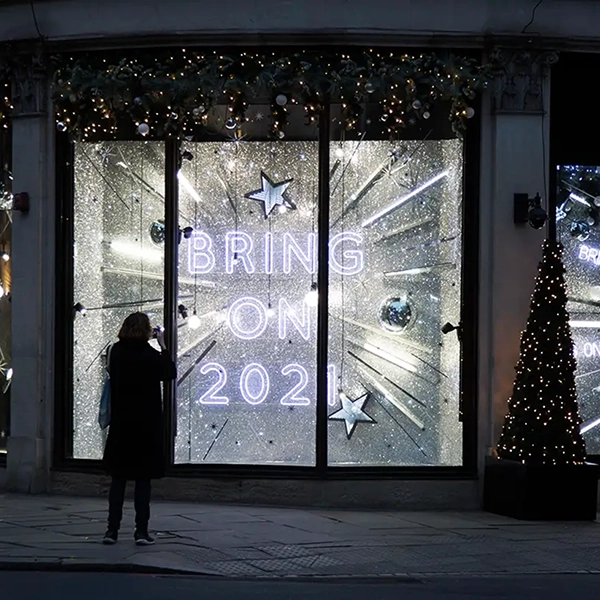 Simple tricks to make your Christmas window stand out from the crowd – Quickly!
We're often asked for expert tips on adding decorative lighting and signage to create a captivating Christmas Window Display. Simple and very effective ways to enhance your theme and make it shine, signage is perfect for retail and hospitality christmas window decor.
Here in the UK, we're asked to design and produce stand-out decorative lighting installations for the world's most famous brands and their VM & Display agencies, so we think we're well-placed to give some tips 🙂
Making your Christmas window stand out is a surefire way to spread holiday cheer and draw the attention of passersby. Whether you're decorating a shop window, your restaurant or any other space, an eye-catching and festive Christmas window display reflects what's inside and is a great way to show personality as well as capture the spirit of the season. Here are some tips to help you make your Christmas window stand out quickly.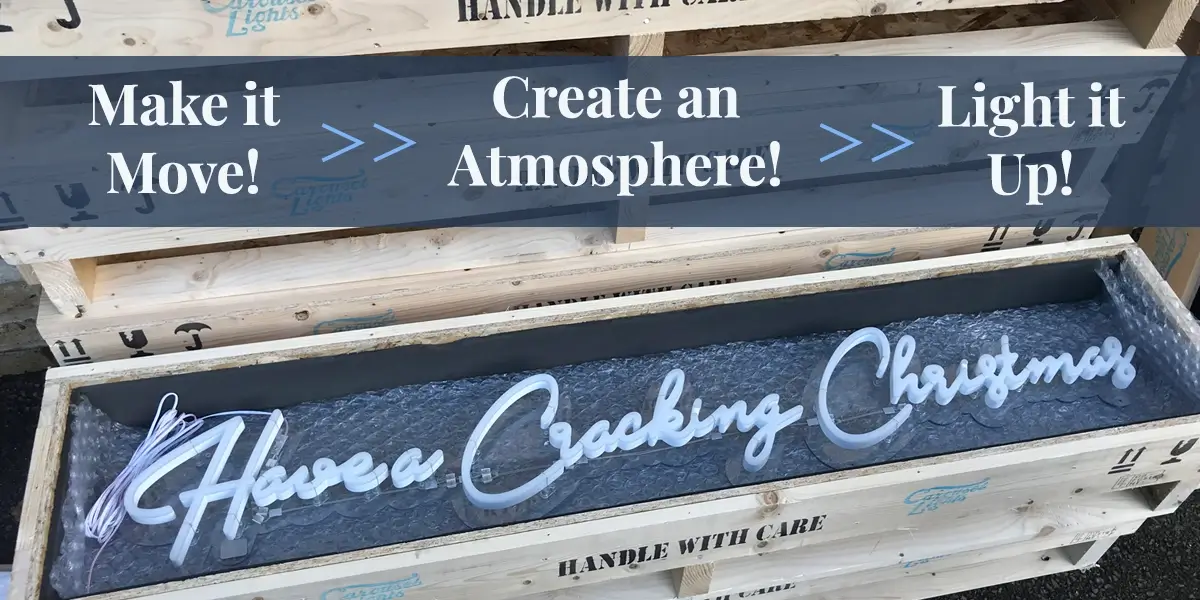 Neon Ultra® 'Have a Cracking Christmas' signage for Agent Provocateur by Carousel Lights
Make it Move!
Lights these days can flash, change colour and even change design at very little extra cost. As there's no doubt that moving, colour changing and animated elements make a display more engaging, why not incorporate them into your design?
Would you like Santa Claus to wave? Would you like a crackling fire with moving flames around which stockings and your products are displayed? Would you like your message to scroll through a series of colours to keep people watching? Or to change colour every few days to keep it fresh and exciting for those who pass by regularly?
Rebecca Reynolds, Co-Founder of Carousel Lights comments;
Animated Christmas lighting can't help but engage viewers and it does it very easily and very quickly. There are tons of ways to bring your Christmas signs to life and you don't need to do much to make a big impression.

Flashing animated Neon SuperFlex dinosaurs on skis for Coach by Carousel Lights
Light it Up!
Christmas is all about lights and nothing plays a more crucial role in creating an inviting and attention-grabbing display. 
 Nowadays it's really easy to illuminate words and shapes in all sorts of interesting fonts and styles and these lights can become the backbone of a display. Equally, they can be the highlight which elevates the whole window and makes it come alive. Think of several illuminated stars hanging in the window, a huge snowman glowing in the centre of your display, or a beautifully written personal message from you to your audience shining out and drawing people in. It will be impossible to miss . . . and resist!
As a rule, fairground style Christmas lights and signs give a vintage festive feel to a display whilst neon and LED neon feel more contemporary. Lightboxes are a very cost effective option and have the advantage of interchangeable faces so that you can create a whole new effect each year without having to reinvest in another box. 
Adding a Christmas sign or light can totally change the look and feel of your Christmas window. They can take it from ordinary to extraordinary in an instant. Surely one of the quickest ways to make your Christmas display stand out!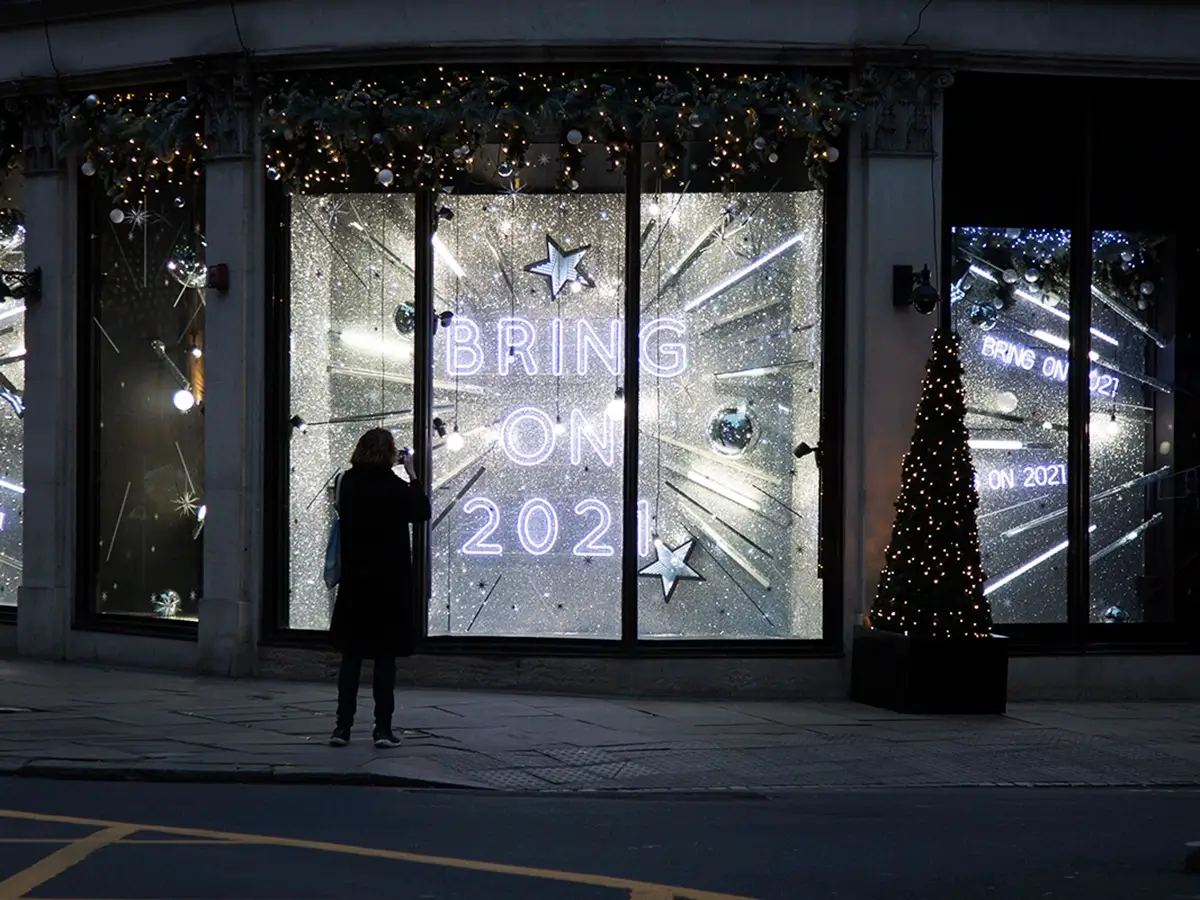 Neon SuperFlex BRING ON 2021 windows for Harvey Nichols by Carousel Lights
Create an Atmosphere!
As Slade once said, "It's Chriiiiiiiiisstmaas!" If you don't have time or enough bits and bobs to fill your window with an entire festive scene, why not take a leaf out of their book and keep things simple, loud and clear. A hero Christmas sign or light can do just that. It will create an immediate atmosphere for your Christmas window without you having to do much else. 
 Is it a Winter Wonderland or Disco Christmas vibes that you have in mind? The style of light you choose will set the tone for your display with lightbulb Christmas signs having a more vintage feel than LED lights. With this decided, what would you like to actually say? The design itself will complete the story and lead people to the feeling you're aiming to capture – will it be a phrase to conjure up warm snuggly firesides or would you prefer to shout "Happy Holidays!" from the rooftops? 
 The entire look and feel of your display is determined by and encapsulated in lights which is what makes them so brilliant. Nothing is better at creating an atmosphere quickly and bringing your particular brand of Christmas spirit to life!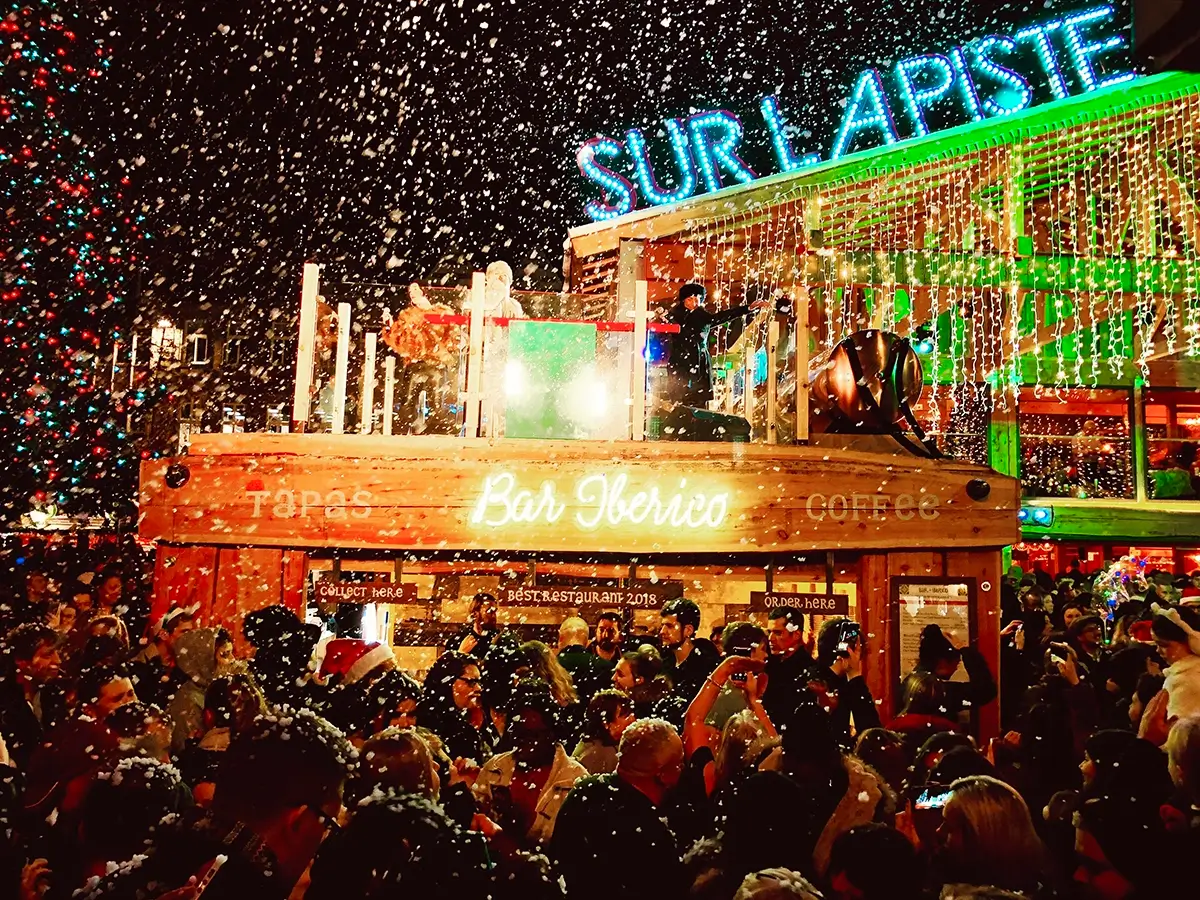 And remember…
// There's something for every budget from all singing all dancing neon lights to simple but very effective lightboxes.
// Christmas lights are produced using LEDs which make them energy efficient to run – an important consideration bearing in mind they're likely to be turned on throughout the Christmas season!
// These types of Christmas signs and lights, like any other, can be stored and used again and again and so can become a regular feature of your windows and a tradition in their own right. 
With Christmas around the corner then, there's no need to panic if you're not quite ready or sure of what to do. Whether you're decorating a shop window, your home, or any other space, these three tips will ensure that your display is not only noticed but makes the season brighter for everyone! 
Contact us and we'll run through the possibilities with you.