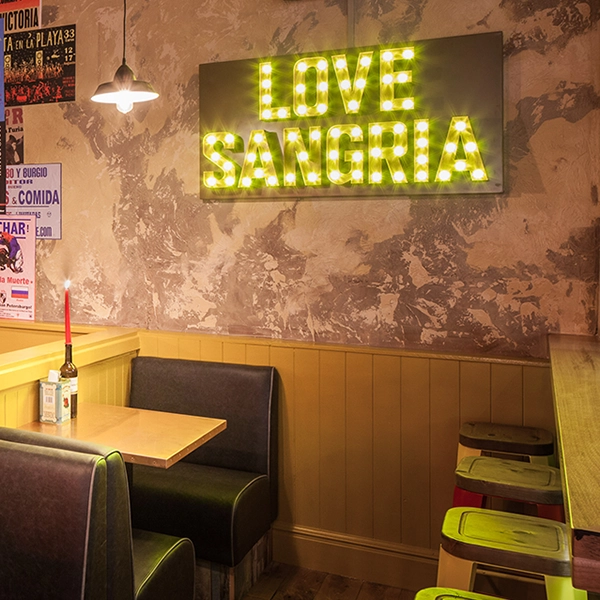 Super-cool signage ideas for restaurants
In the world of hospitality, signage is absolutely vital in helping you stand out from the crowd and making sure you get your decent share of the market. It's about creating an immersive experience that captivates your customers from the moment they spot your frontage on the high street. Thoughtfully designed and strategically placed restaurant signage can set the tone for your establishment, enticing customers and enhancing their overall experience. Here, we take a look at some cool and creative signage ideas that can help your restaurant stand out on the high street.
Marquee Signs for Restaurants: Traditional yet bang on Trend
Marquee signs are reminiscent of classic cinema boards and vintage theatres. Introduce a touch of nostalgia by using marquee-style signage for your restaurant's name or daily specials. Options include sleek metallic trough lettering illuminated with original fairground cabochon lights that come in a whole rainbow offering of colours.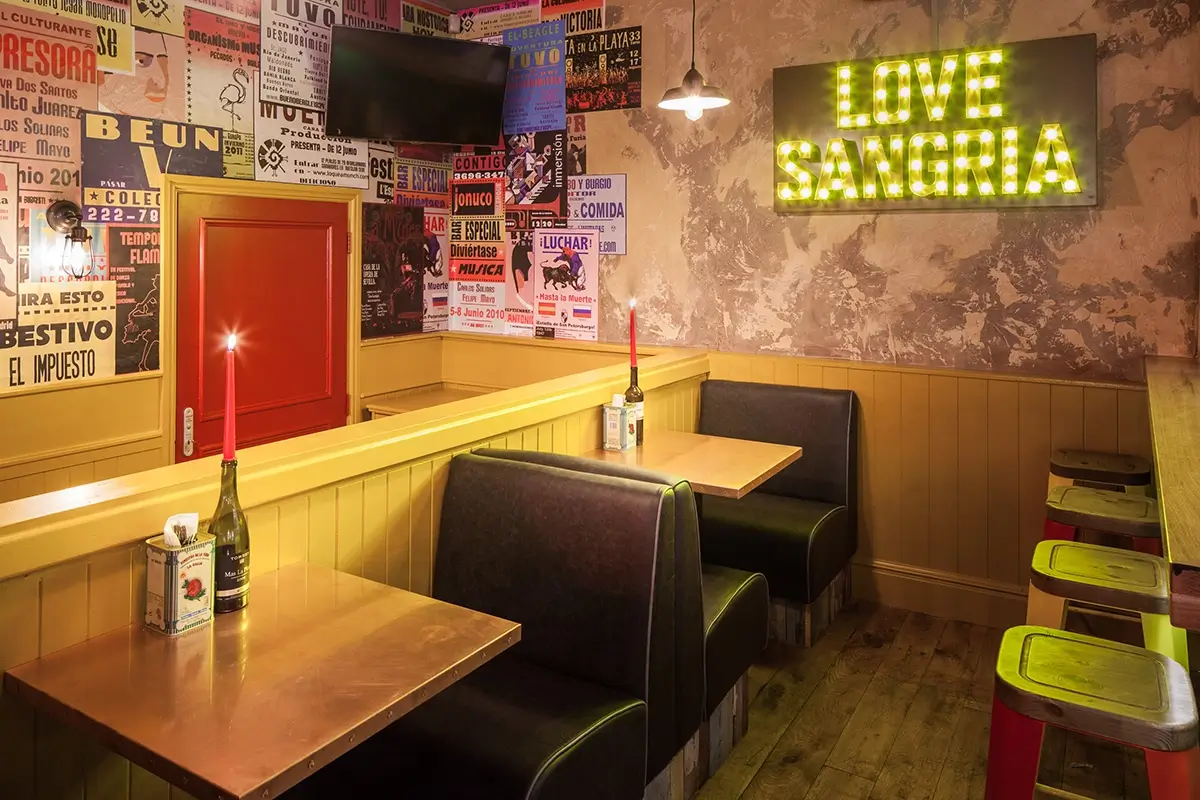 Chalkboard Menus: Artistry Meets Functionality
Chalkboard menus offer a dynamic canvas for showcasing your offerings. The artisanal charm of hand-lettered menus can be changed daily to feature specials, new dishes, or quirky doodles. The rustic elegance of chalkboard signs adds a personalised touch to your restaurant's ambiance.
Neon Signs: Bright & Bold restaurant signage
Neon signs are a bold and contemporary choice, whilst drawing on nostalgic influences. Their vibrant colours can infuse energy into your restaurant's interior and exterior, creating a captivating visual spectacle after dark. Neon signage can highlight your logo, catchphrases, or even illuminate a specific area of your restaurant.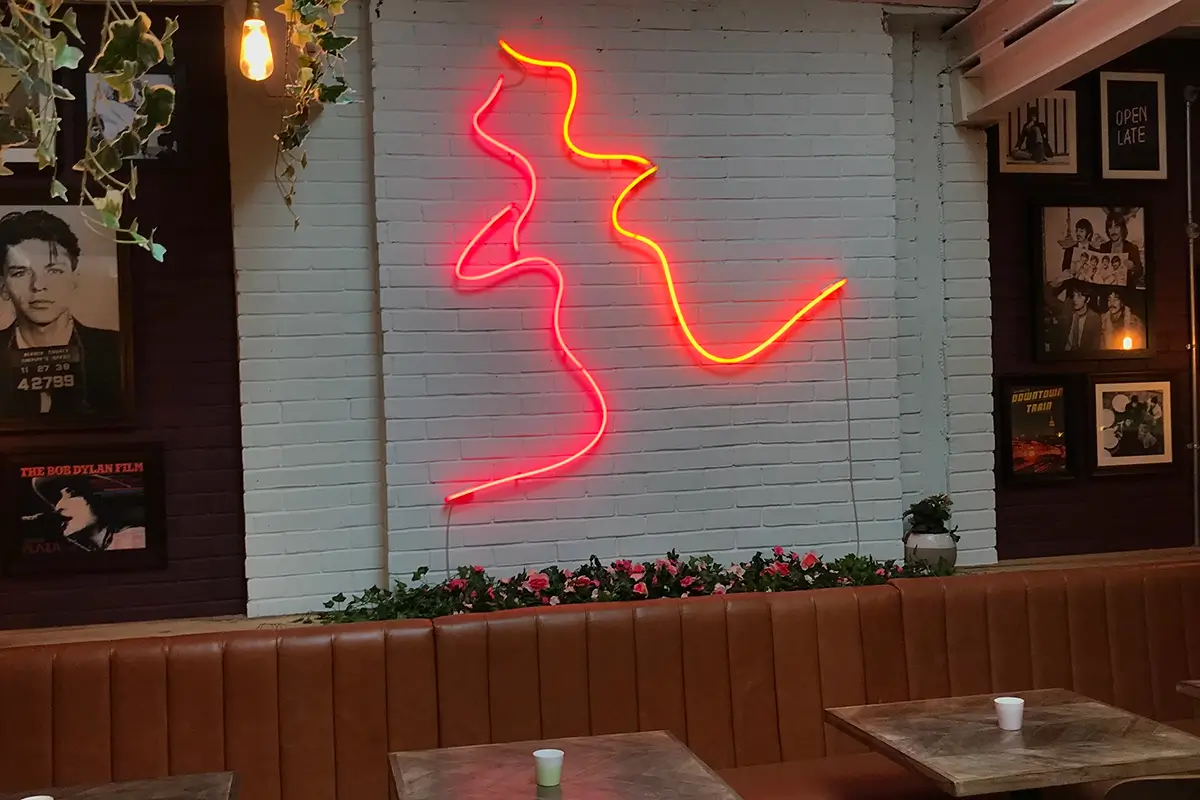 Window Decals: Great Value Visuals
Window decals are the ideal way to give passers-by a sneak peek into your restaurant's world. Being such great value, you can change them frequently and keep your window design fresh and engaging for regulars.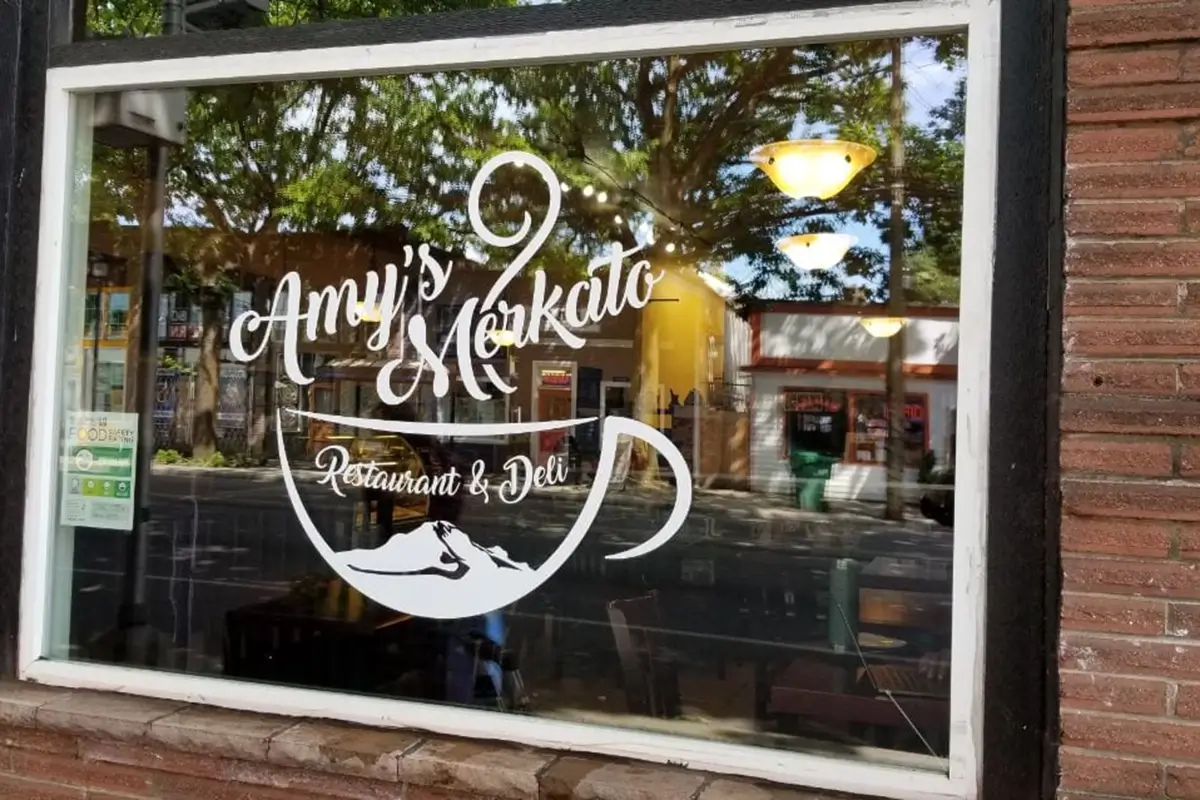 Typography Art: Words as Decor
Turn impactful quotes, food-related proverbs, or even your restaurant's mission statement into typography art. Arrange these statements creatively on the walls to create a conversation-starting décor element that also adds character to your restaurant. The artworks can be lasercut from metal or acrylic, and easily fixed to walls using locators.
Directional Signage: Guiding the Way
Well-placed directional signs can streamline the dining experience for your guests. Cleverly design signposts that not only guide customers to the toilets, the bar, and seating areas but will also carry your restaurant's theme seamlessly if designed by a professional signage company.
Pavement A-Boards: Curbside Allure
A-boards placed on the pavement outside your restaurant can be fantastic attention grabbers. Prominently display daily specials, witty messages, or intriguing facts about your menu and influences to engage potential customers and entice them to venture inside. We can help you with those too – we just haven't got round to listing them on our website yet.
Interactive Menus: Tech-Savvy Engagement
Embrace technology with interactive digital menus. Large screens or tablets can showcase high-resolution images of your dishes, providing an immersive experience for your customers. Incorporate interactive features like 'swipe to see more' or 'tap for nutritional information' to keep your diners engaged. Extremely easy to update as and when your change your menu.
Green Restaurant Signage: Increasingly Influential
Highlight your restaurant's commitment to sustainability with eco-friendly signage. Wooden boards, recycled materials, or even living walls can display your menu or restaurant name while reinforcing your dedication to the environment. Our ESG policy is extremely important to us
Minimalist Elegance: Less is More
Incorporate minimalist signage with sleek lines and subtle typography. A clean design can exude sophistication and modernity, allowing your restaurant's essence to shine without overwhelming the senses.
In conclusion, restaurant signage is a versatile tool that extends beyond practicality to contribute to the overall aesthetic and atmosphere of your establishment. Each of the mentioned signage ideas offers a unique opportunity to engage, invite and entice diners. By harnessing the power of creative and appealing signage, you can ensure that your restaurant leaves a lasting impression on guests and carves a distinctive place in their culinary memories.
If you need any help with any signage for your restaurant then we're more than happy to help.