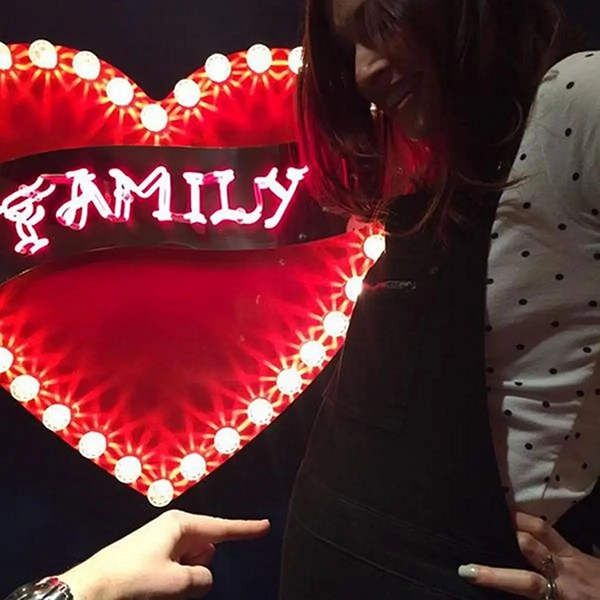 Sophie Ellis-Bextor's neon family heart – How we did it
Several years ago a magazine in London wrote an article about Carousel Lights, talking about how we drew inspiration from travelling fairs and end-of-pier rides, to design and create super-cool statement lights for homeowners who like to zig when everyone else zags. Those who want a bright retro neon and fairground sign on their wall, whilst everyone else is choosing their ideal shade of grey paint.
The article was titled 'Bright Sparks', and one of the editions went through the door of one of Britain's most famous singers, Sophie Ellis-Bextor.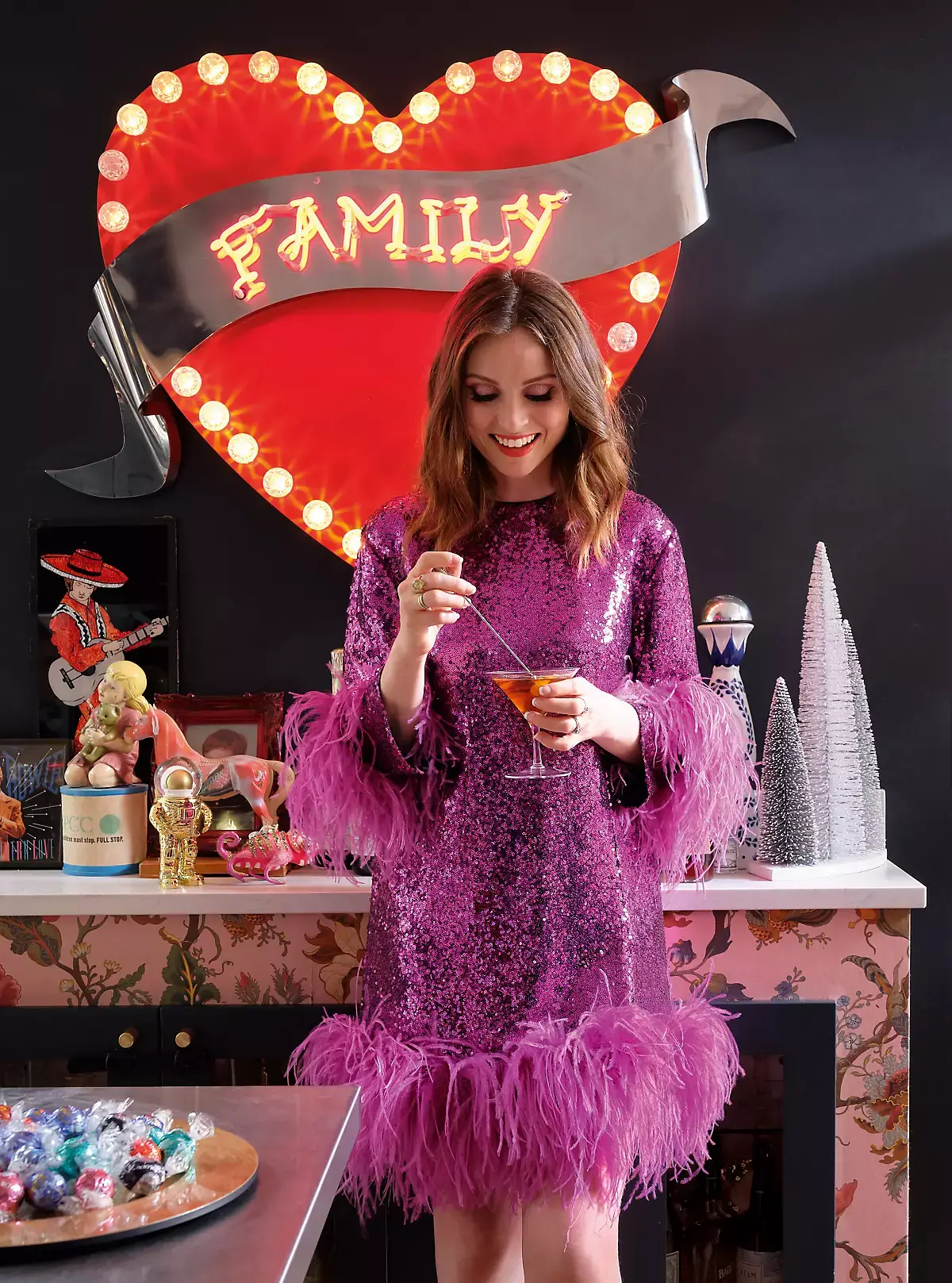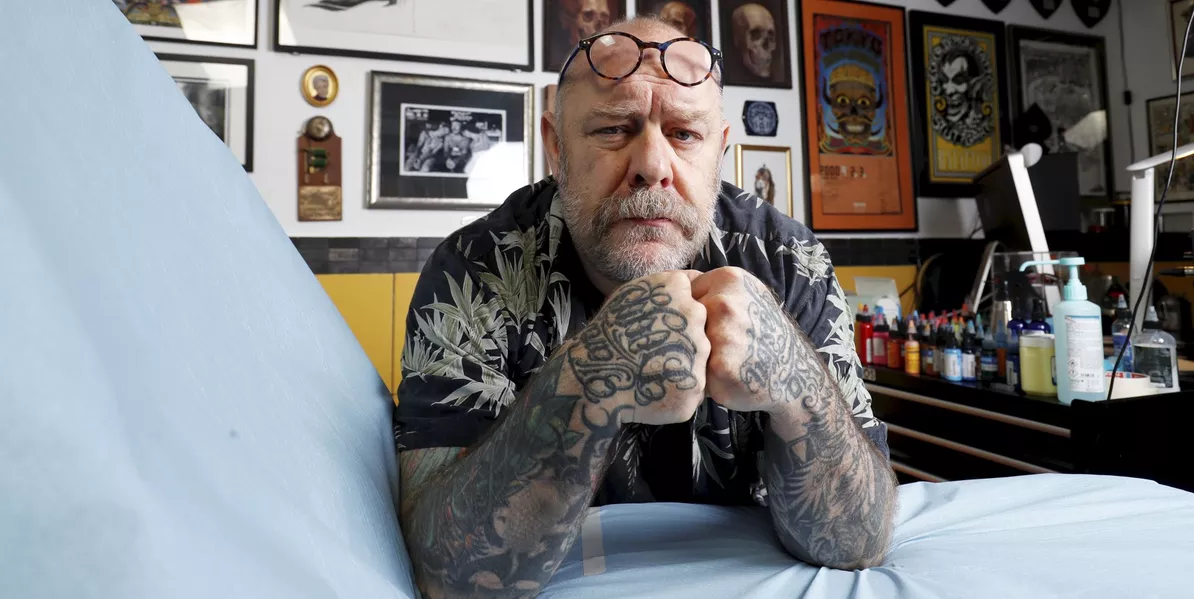 Tattoo artist TinTin
Sophie called us up and explained that she had a tattoo on her arm which was done by a famous French tattooist called TinTin. It consist of a heart with a ribbon flowing over it, and the word 'FAMILY' written across the middle of the ribbon. Her question was 'can you bring that 2D design to life as a 3D statement light for my kithcen'. Our response was 'thank you so much for coming to us. Yes, absolutely we can'.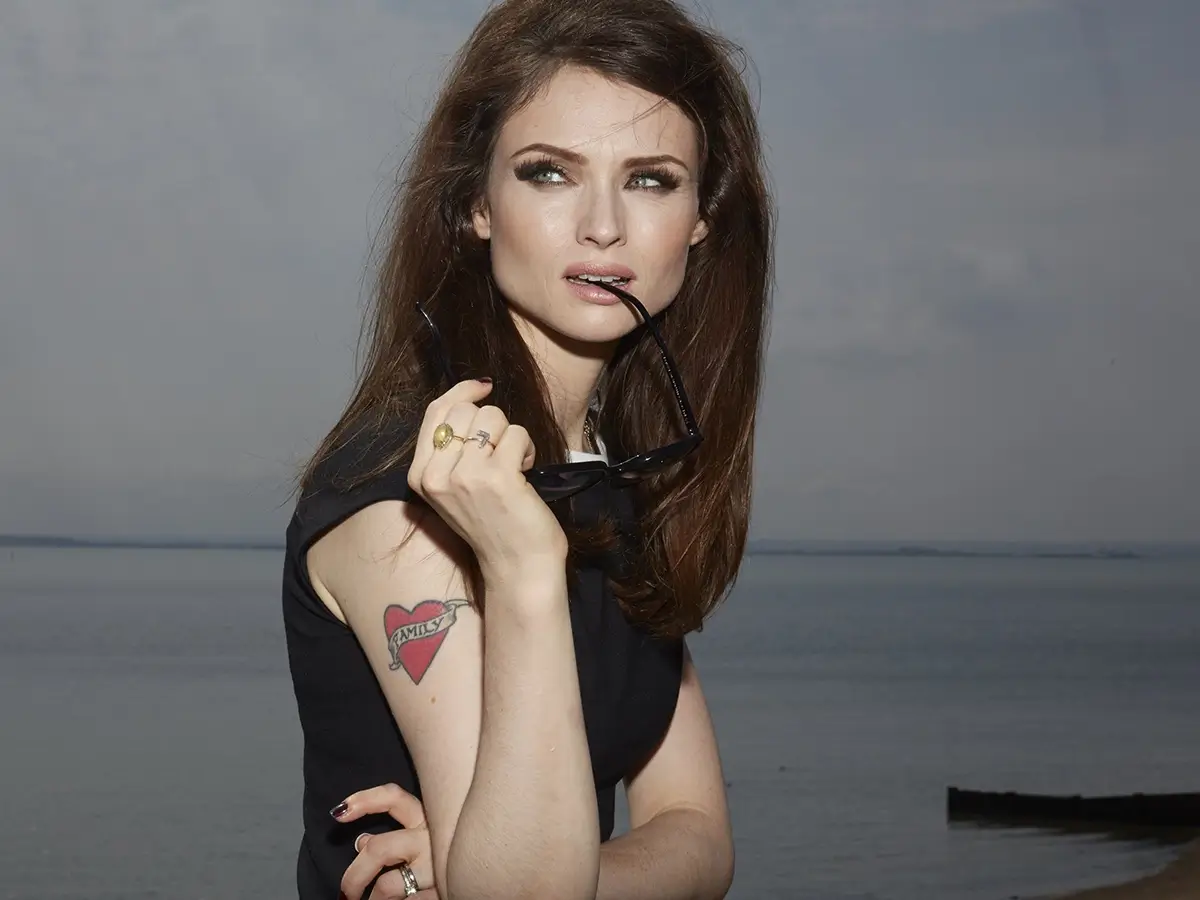 And that was how it started. How it finished was with Sophie saying this:
 The light looks INCREDIBLE! We are so happy with it and I really appreciate how beautifully made it is.

Sophie x
More on what Sophie said about our family neon heart later, but back to the start. The most important things for us to consider for Sophie's commission were;
Design Integrity – We needed to make sure our interpretation of her tattoo stayed true to the original deisng but whilst making the adaptations that were necessary to turn a tattoo into a statement light.
Heritage and Inspiration – Sophie liked us as a family-owned business, and all that comes with that which includes our own personal style and inspiration. We therefore wanted to make sure that was reflected in her family neon heart.
Quality – for us this is a given. There were to be no cutting corners in the quality of the product. None whatsoever.
How was Sophie Neon Family Heart constructed?
So we set to work on the design. We finally settled on constructing the main heart itself from de-scaled steel and then powder-coating it a beautiful red. The ribbon was produced from polished steel, which as anyone who has worked with this material will know, to produce this flowing shaped design from polished steel is no mean feat.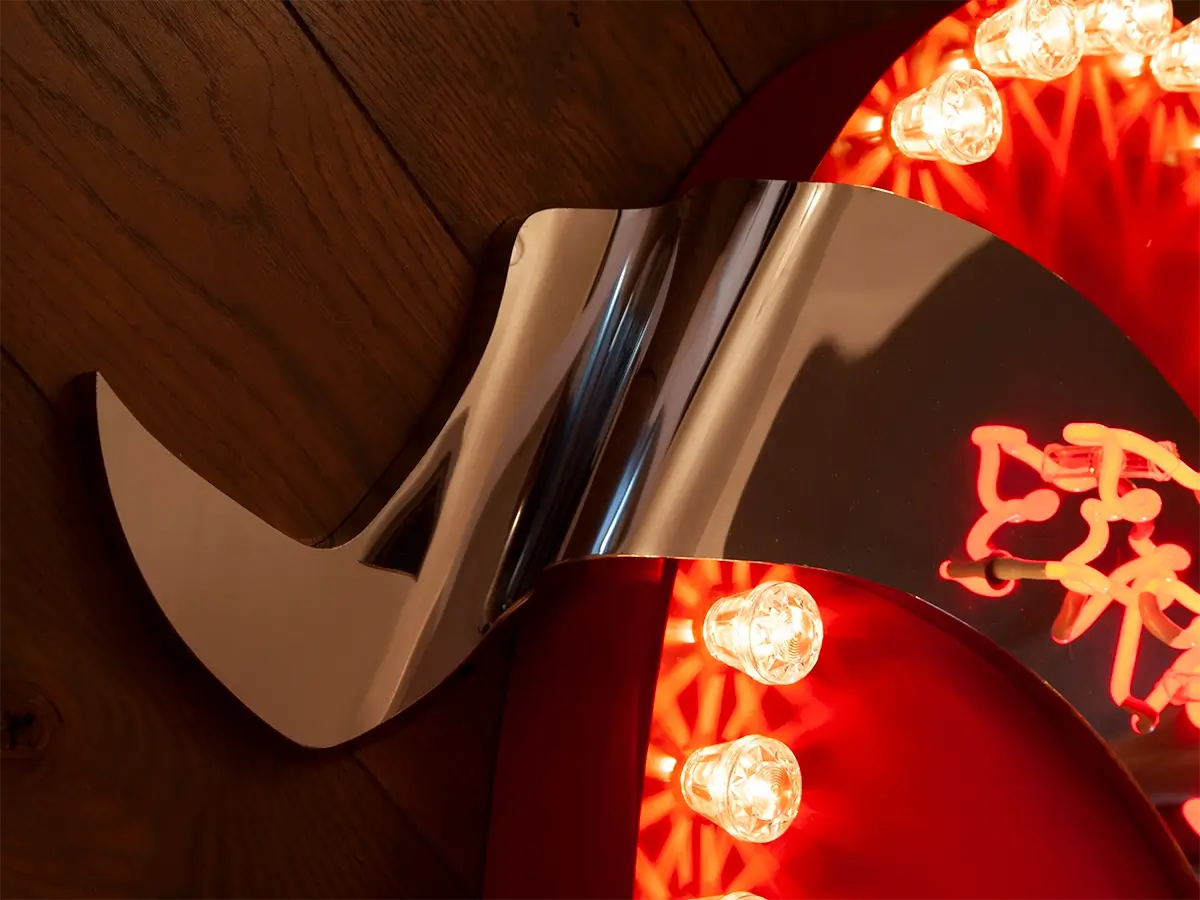 From the off, it was obviously that we'd produce FAMILY from Ruby Red neon which, as opposed to clear red neon, stays red when switched off. To add more lighting texture, as well as drawing on our fairground inspiration, we added a perimeter of 45mm original clear fairground cabochons to the heart.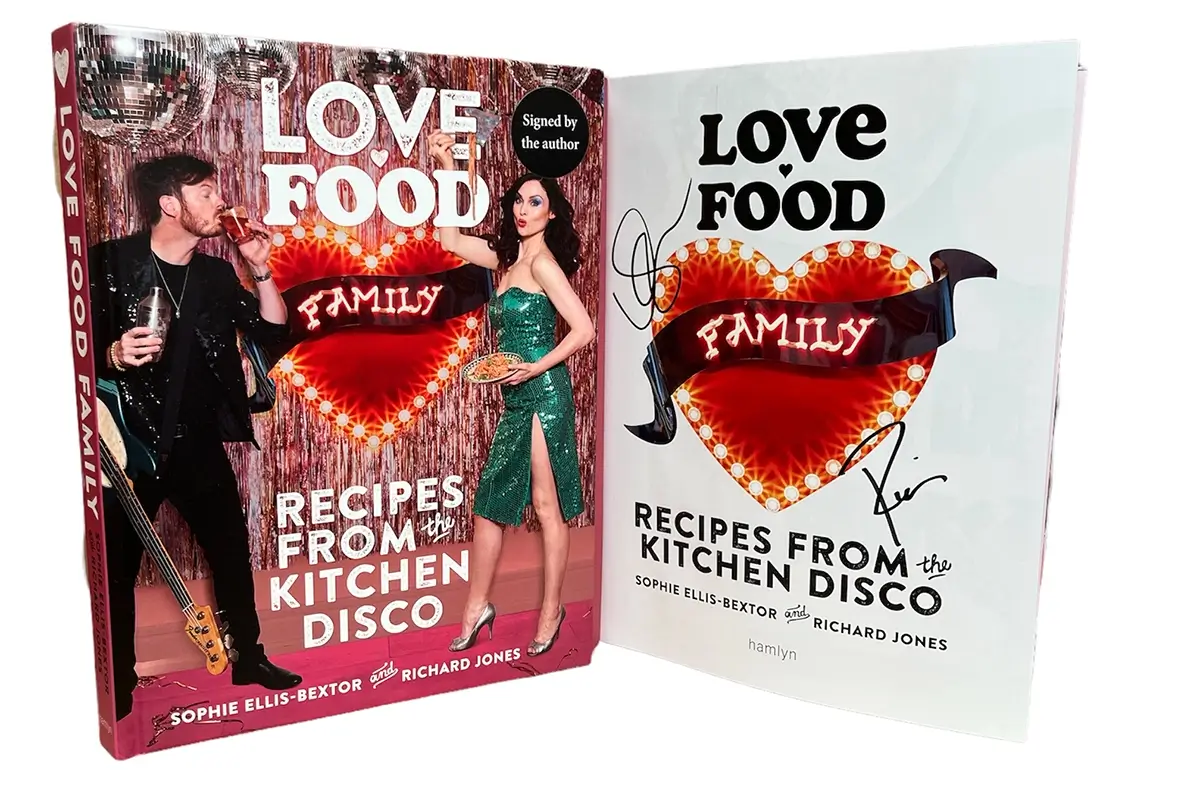 What did Sophie say about her family neon heart?
The light can be seen in lots of media photos, as well as on Sophie's own Instagram site. It was also used in Christmas 2022 as the front cover feature of her cookbook 'Love Food – Recipes from the Kitchen Disco'. Once the neon was installed in Sophie's home, she told us;
We absolutely love our light. It's in our kitchen/playroom and it's the room the whole family is in all the time. It really finishes the room off and looks great.

I've always loved the look of fairground lights and signs and having something bespoke is really special. We chose a big heart saying 'family' as it's my tattoo and it's a playful way of expressing how much we love it when we're all at home together.

From beginning to end Carousel Lights were wonderful to deal with. They really listened to the brief and seemed to care very much about getting it right. I was also really impressed with the finish on the light itself. The workmanship is perfect and the light looks excellent as a result, even when it's not illuminated.

Sophie x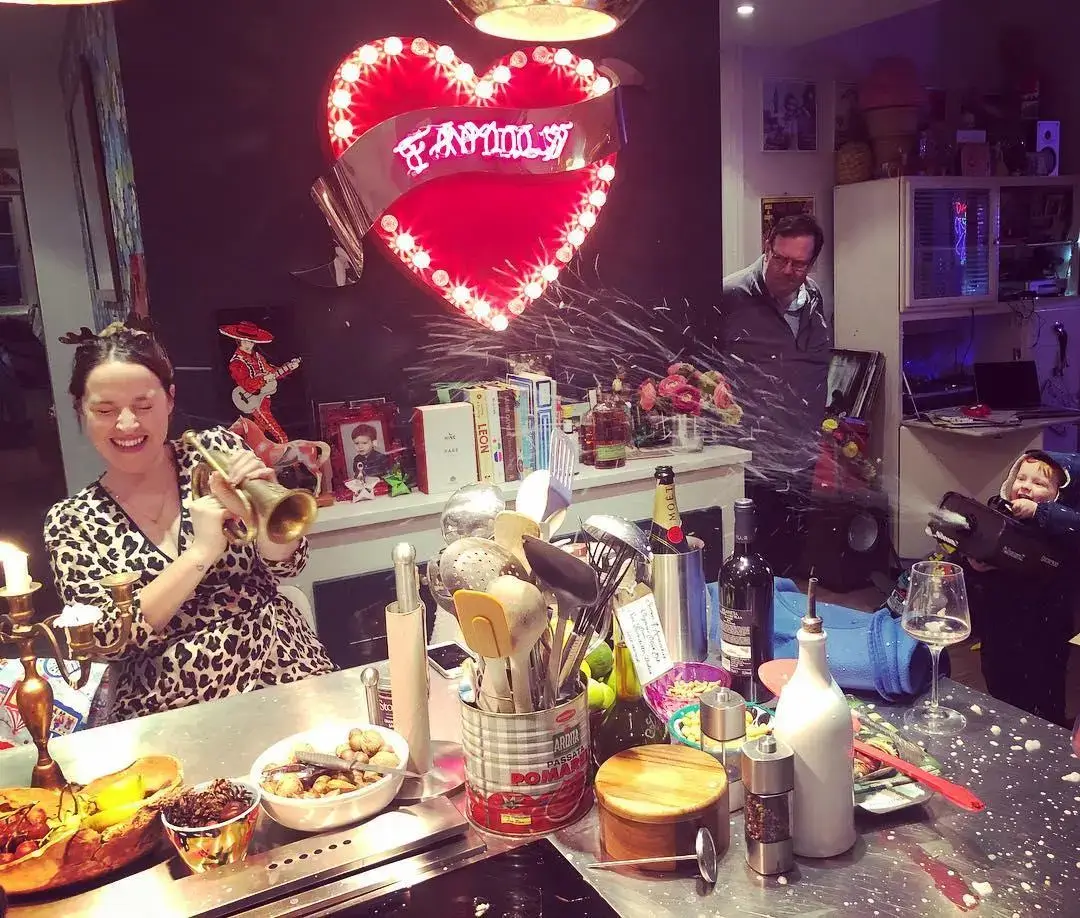 Image courtesy Sophie Ellis-Bextor Instagram