We design and produce neon lights for interior décor, commercial décor, branding and art use. Neon is strikingly effective and making it requires skill. We have that skill and so we'll do the intricate glass bending and you can enjoy the fun stuff – seeing your designs and ideas brought to life!
The Process
1. Design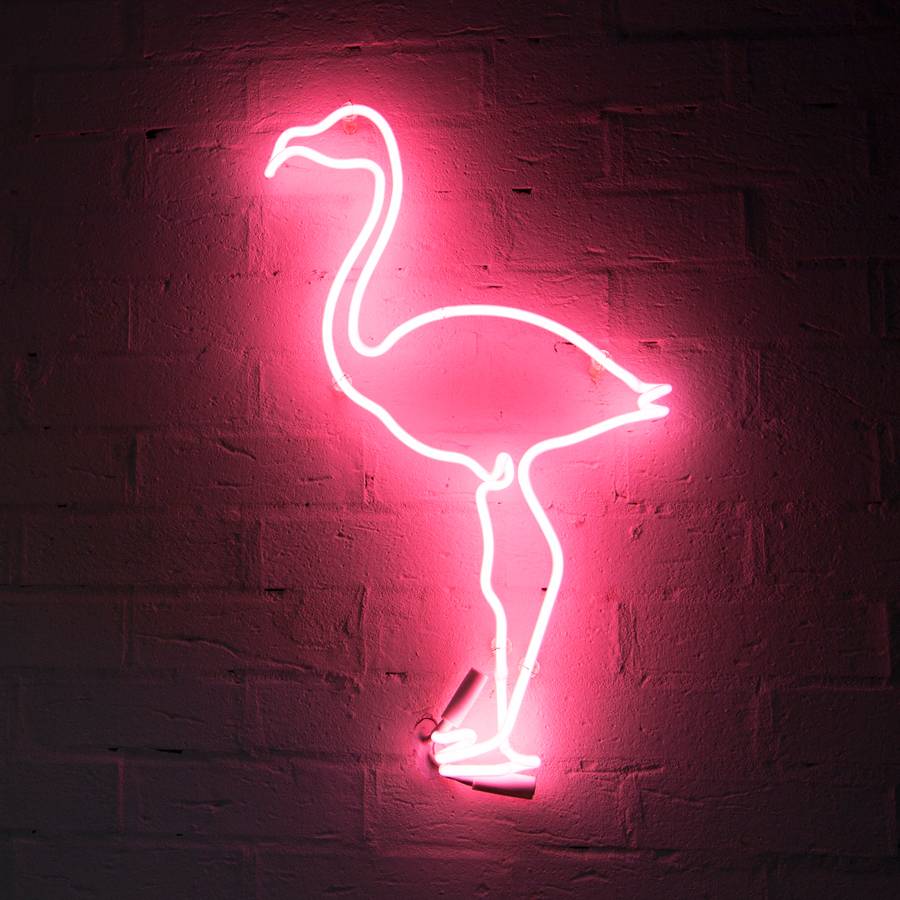 – Got a design already? We'll make it.
– Want a hand bringing an idea to life? We can advise.
– Need inspiration? We've got ideas!
– Just want a light without all the thinking? We have existing designs to choose from.

2. Colour
– Neon comes in numerous shades so simply pick your favourite.
– Neon looks white when turned off but we can supply coloured glass that looks the same on or off.
– We can advise on suitable colours.

3. Mount Detail

– Size, shape, material, colour . . . the world's your oyster!
– We use metals, timber, acrylic as well as other materials and can apply vinyl, paint or any other finish.

4. Installation

– We'll supply your neon all ready to go whether that's to plug in or hard wire.
– We work with specialist fitters who will install your neon so you don't have to worry about breakages!

What's Possible?
Create your logo in neon
Neon artworks
Neon on reclaimed pieces
Neon letters and numbers
We can do pretty much anything. Whether we're creating a branded neon lights, replicating handwriting in neon or creating a piece of art that either you've sketched out or we've designed, we can make it happen! Once we've bent the glass to shape, we can then fix it onto metal, wood or perspex (or anything else) that's been hand-painted, had a vinyl applied or is just in its raw state. These four pieces show various uses and applications.
Some inspiration…
Neon FAQ's
What colours can I get?
Neon is available in a broad range of colours. Contact us for more information about the colours available.
How long does a neon light last?
Neon lights can last for decades but as with any other type of light, it depends how much it's used. If the light was theoretically left on 24 hours per day, you could realistically expect the lifespan to be 8 to 15 years.
Is neon dimmable?
Yes, but the brightness is set directly with the transformer when the neon is first installed so once set it then remains at that level of brightness. We have preferred suppliers with years of experience who will set it to your perfect level when they install it.
How does a neon light work?
A neon light is a general term as neon lights actually use either neon or argon gas. A glass tube is filled with either of these gases and electrical connections are fitted at either end. A high voltage is then applied which ionizes the gas, causing it to emit coloured light due to fluorescence. Different colours are created through different methods: (i) neon appears red-orange and argon appears pale blue and (ii) clear glass tubes are coated on the inside with a fluorescent powder that emits different colours.
Is neon fragile?
Neon lights are made using glass tubing so yes, they're relatively fragile. If they're likely to hang in a vulnerable place, they can be mounted in perspex to protect them from breakage.
Can neon be repaired?
Yes. Damaged glass can either be repaired or sections replaced. Each break is different so give us a call and we'll help you out.
Why Choose Carousel Lights?
We're experienced in designing and producing lights for a broad client base which includes world-famous leisure attractions, international bar and restaurant chains, global celebrities and personal homes.
We have a proven track record of delivering our products on brief, on time and on budget.
"Good enough" isn't good enough for us – we don't stop until we've got it perfect.
We proudly design and produce our lights in the UK using exceptionally skilled craftsmen meaning our quality is second to none.