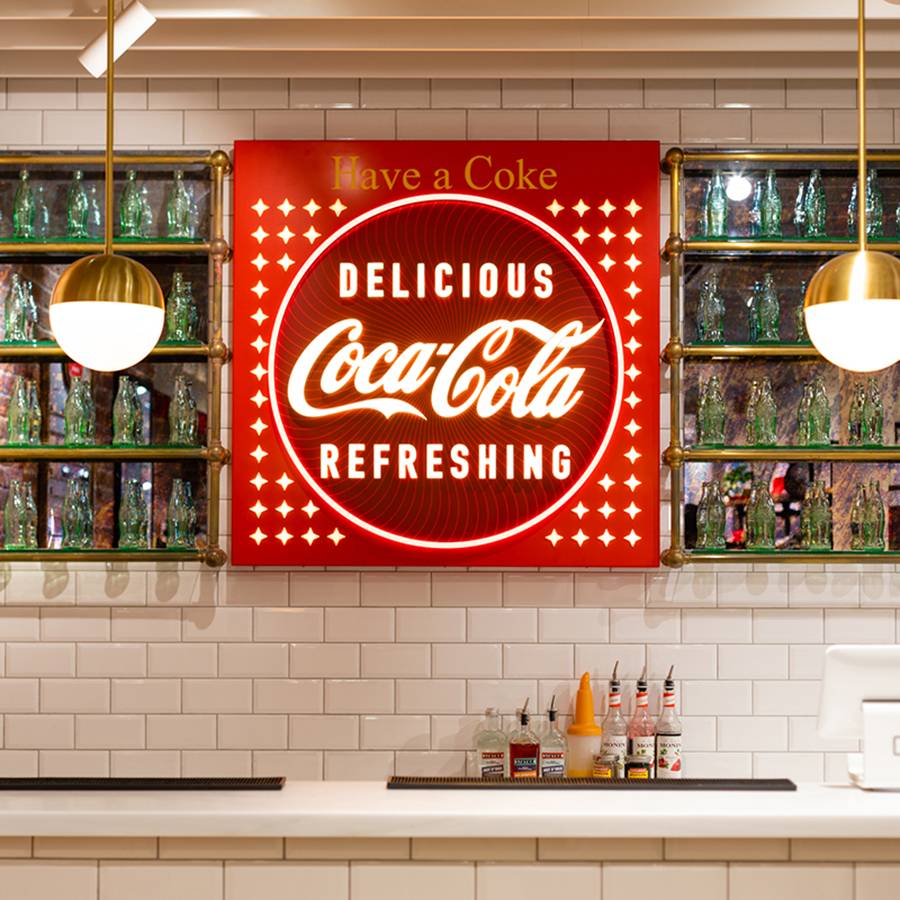 Coca-Cola UK appoints Carousel Lights for London store
Coca-Cola has commissioned Carousel Lights to design and produce the marquee signage for its store in London's Covent Garden – its first in Europe.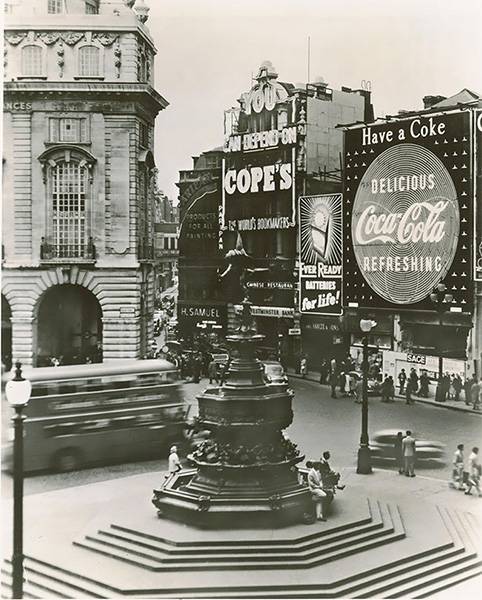 The brief from Coca-Cola was to replicate as closely as possible the iconic Coke sign that was located In Piccadilly Circus, London – a sign which went on to become an integral part of Coca-Cola's brand history. The sign therefore had to draw on the heritage of this design whilst incorporating modern developments such as being environmentally friendly.
Carousel Lights therefore worked closely and collaboratively with the team at Coca-Cola in order to bring their vision to life. With the Coke brand being one of the most recognisable in the world, it was important to make sure that each touch point and visual element of the sign was considered in order to ensure brand integrity.
Initially, the design idea was discussed, following which, deepening levels of detail were worked through, with specifications and drawings being sent to Coca-Cola to ensure they fully understood how the Coke sign would look and how it was being manufactured.
A broad combination of lighting and design methods were used in order to produce the sign, including:
RGB Neon Ultra® illumination for the Coke branding and 'Refreshing' and Delicious'.
Push through opal acrylic for the stars, backlit with Warm White LED illumination to mimic the old incandescent light tone.
Powder coated fret-cut metal box frame with matt finish.
Applied vinyl text and graphic detail.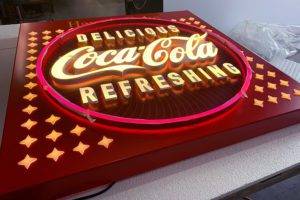 With attention to detail being an important factor for such a famous brand, Carousel Lights were able to incorporate all the wiring elements inside the tray to ensure the overall look and feel was neat with no visible wiring/hanging. This also meant we could deliver a 'plug and play' product to the customer, saving them time and money on the install.
To all intents and purposes the final installed light has a vintage vibe to it which emulates the original sign that was first in Piccadilly over 50 years ago. It is in essence, modern technology representing the old.
Michelle Moorehead, Vice-President of Licensing and Retail, Coca-Cola, said "We're often asked by our fans where they can get exclusive products and merchandise. The store lets us put all of these exciting products in one place and as part of an immersive Coca-Cola experience."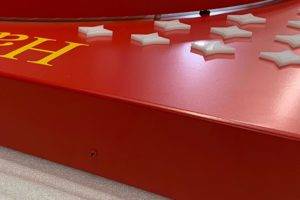 Moorehead explains that the store's offering is designed with Gen Z and Millennials in mind, and as such, the store was opened by RuPaul's Drag Race UK star Tayce. Influencers and creators were also in attendance in order to reflect Coke's brand presence in popular culture.
The store features its own bar which sees bartenders serving up non-alcoholic mocktails and a twist on the traditional Coke float. Coca-Cola asked Carousel Lights to produce the feature light that sits behind this bar. In an attempt to grow 'brand love' among its customers, the store stocks Coke-branded accessories and premium clothing lines.