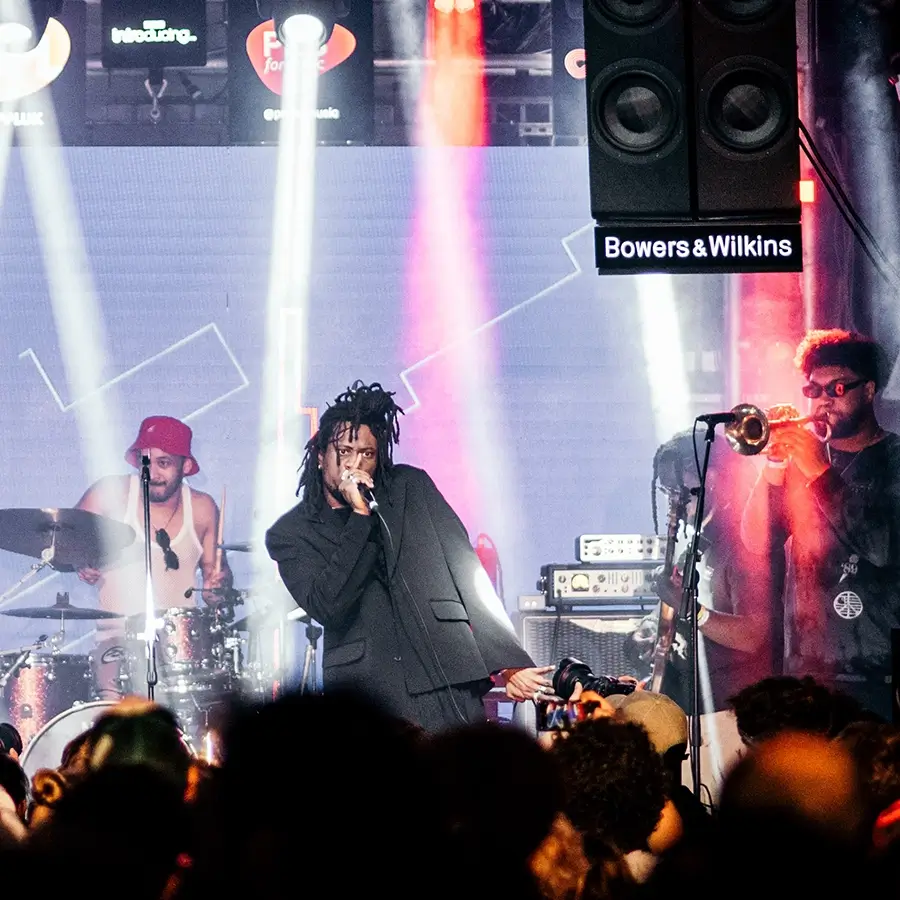 Branded Lightboxes for the Music Industry
We were delighted to be asked by iconic British audio brand Bowers and Wilkins to produce lightboxes to raise the profile of their brand association with the British Music Embassy at SXSW2023 in Austin, Texas.
The lightboxes that Carousel Lights supplied were designed to be located under the Bowers & Wilkins speakers that were suspended above the stage. It was important that audience members understood the audio brands association with the event, and as such, they consisted of black acrylic boxes with an opal acrylic face, illuminated from within.
The custom lightboxes were more complex than usual, with the back of light being narrower than the front so that it fitted and lined up underneath precisely underneath the speakers. The lightboxes tapered down from the front to the back, and were supplied with fitted bolts in order that the lightboxes could easily be secured into location on-site.
Lightboxes are a great way of building brand awareness. All of our lightboxes are custom-made here in the UK, meaning we'll work with you to refine your design and make sure it works for your space. Our lightboxes are internally illuminated with highly energy-efficient LEDs and the acrylic is recyclable, meaning we're doing our bit to try and leave our planet in a better condition than we found it.
The British Music Embassy 2023, led by The Department for Trade and Industry, featured performances by 30 of the UK's up and coming music talent, with all performances powers by the Bowers and Wilkins Music System.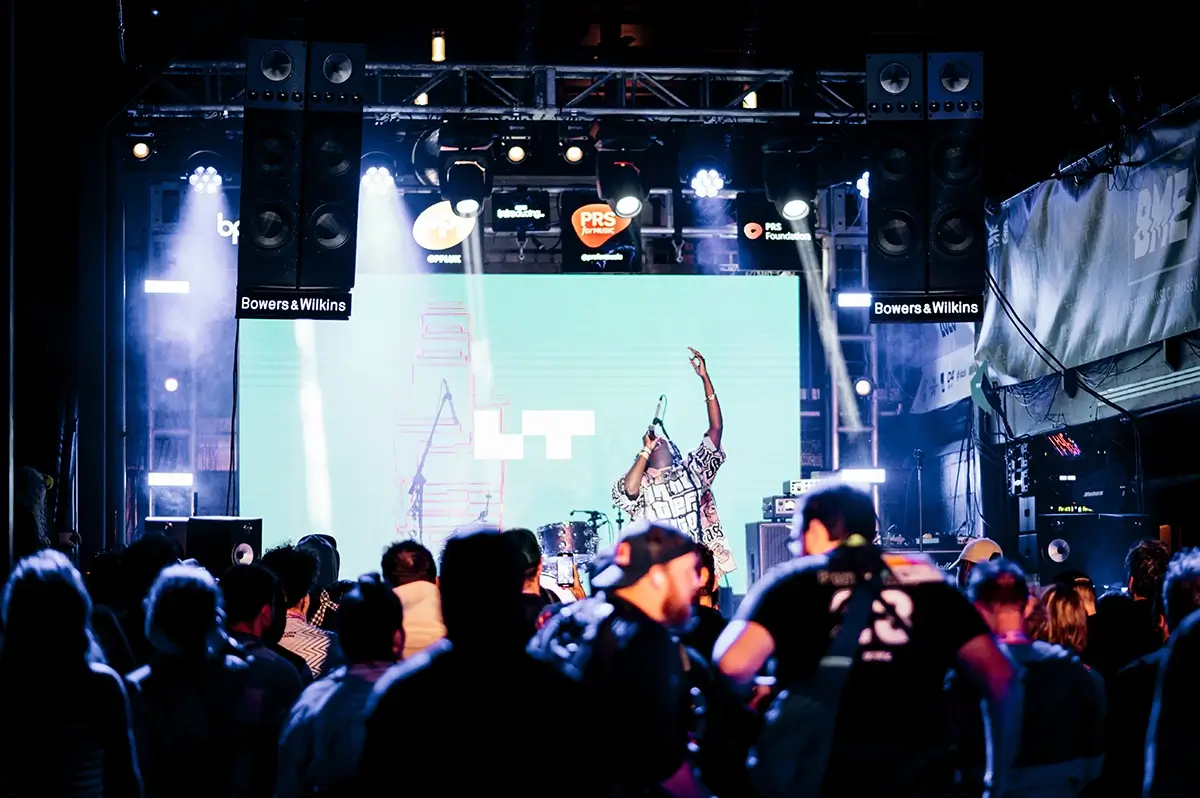 Bowers & Wilkins Lightboxes at SXSW2023On-stage photographs courtesy of The British Music Embassy