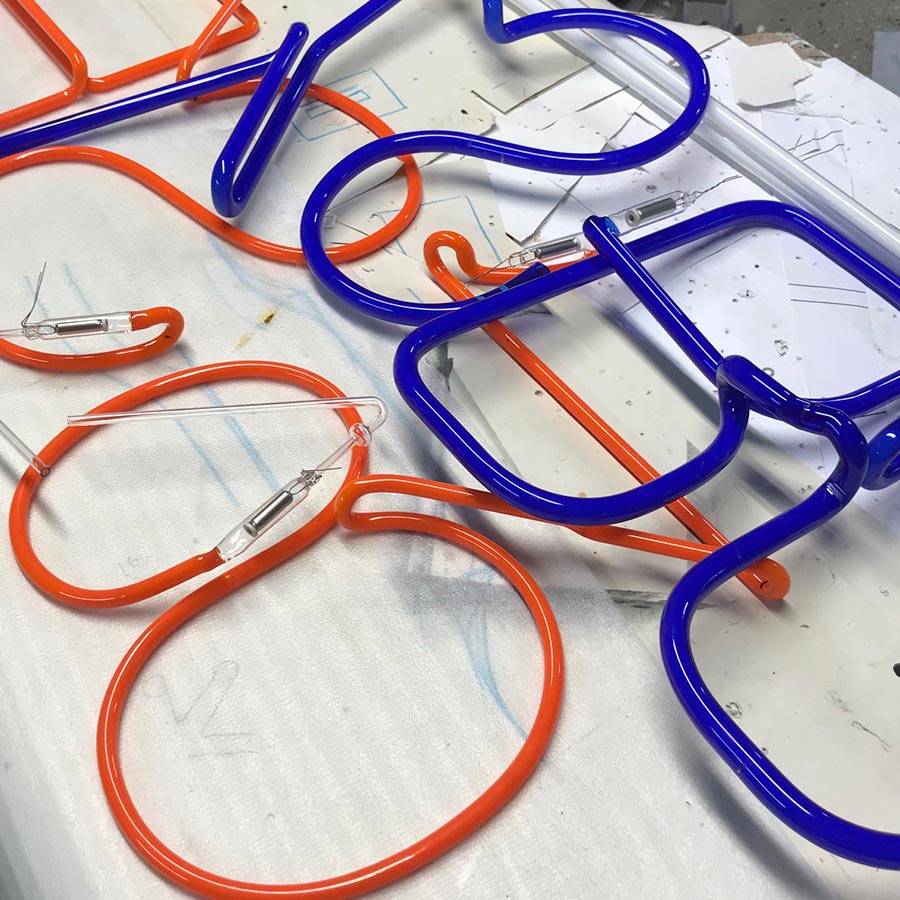 Can Neon Signs Be Repaired?
We get several calls a week asking if we can repair neon lights. Too often, the conversation goes along the lines of "yes, we can repair neon signs but I'm afraid we can't repair yours". This obviously leads to a fair bit of disappointment for the customer who's spent a few hundred pounds on something that doesn't work. But the good news is this: it's normally avoidable!
Just today we received this email from a customer which then prompted us to write this news article. The email we received said the following and raises a few points which we thought would be useful to help you out when buying a neon sign:
I am hoping you can help me. Basically we purchased a neon sign from a dodgy store online and we hung it in our office so it gets 12 hours of usage a day…So it started to 'melt' and give off a sort of brown goo!
Neon signs can be repaired – if they was made properly in the first place
If neon signs are well made with high quality components then there will either be a problem with the transformer, the cables, the connections or the electrodes/glass. We have the tools to diagnose where the the problem lies and then to fix the problem without having to remake the whole neon sign. Neon signs made in the UK should always be produced in a satisfactory way, but you can be assured that they certainly are at Carousel Lights.
Neon signs can't be repaired – if they were made cheaply in the Far East
Whilst neon signs just need a standard 240V power supply, a transformer is required to increase this voltage from anywhere from 1,000 volts to 10,000 volts, depending on various criteria such as whether neon or argon is used, the number of sections of glass, the diameter of the glass and the length of the glass. We make our neon signs in the UK and the transformers used by Carousel Lights are high quality European transformers that are CE marked. The reason neon signs made in the Far East are so cheap is because poor quality transformers are used and we can't fix or replace these. The other components are cheap too and if we were to repair a broken neon sign made in the Far East then the chances are it would then break in another place so it's just not worth your while.
How do I get my neon sign repaired?
The first thing to do is contact us and send us some photos of your neon sign along with some information about it. Confirm to us that the neon sign was made in the UK, and if you're unsure then let us know that too. Send us photos of the broken section (if clearly visible) as well as the wiring and transformer. We'll then be able to let you know our thoughts. If we think it's worth fixing, you can either drop it off or we'll organise to pick it up. It'll then be properly tested in the workshop and we'll confirm whether or not we can fix it and the cost to do so.
Is there anything else to bear in mind?
Yes, a few things. Firstly, make sure you get your neon sign made in the UK. Being produced from glass, it means it will be hand-bent locally and all of the neon sign components will be high quality. All neon lights are made by hand and as such, they're not particularly cheap. We would genuinely recommend that if you don't wish to spend the amount of money for a neon that's been made in the UK, you're better off not buying a neon light at all as there's too high a chance that it will end up in disappointment.